And so another year has come to an end. The biggest milestone for the year was the 50th anniversary of the launch of what is now Network Ten. We started our 50th anniversary tribute back in January followed by a look at the first test programs in May, and as the official birthday — 1 August — got closer we looked at the life of the Melbourne channel that started it all, ATV0, and its development into the Ten Network with a series of posts over five days.
Also celebrating 50 years in 2014 were Prime7 stations in Albury (originally AMV4) and Wagga Wagga (originally RVN2). It was also 50 years since The Beatles hit our shores.
Fifty years ago, decades before podcasts became a thing, Melbourne personalities Pete Smith and Philip Brady were sending tapes of their own "radio" show, Broody's Hide-Out, to listeners around the world.
It was 50 years since two of Australian television's most significant programs emerged — Homicide and The Mavis Bramston Show — and it was 40 years since the launch of adults only soap The Box, Reg Grundy's first TV drama, Class Of '74, and legendary rock music show Countdown.
The Number 96 movie celebrated its 40th anniversary with a screening in Sydney.
Australian television finally started to flicker into colour 40 years ago. As Darwin commemorated 40 years since Cyclone Tracy we looked at how TV responded in covering the aftermath and re-enacted the tragedy in a later mini-series.
Aggregation of regional television began 25 years ago — marking a new era in delivering commercial television to country viewers — and it was 20 years since Tasmania took part in the scheme.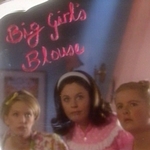 It was 20 years since Big Girls Blouse, the Fast Forward spin-off featuring Gina Riley, Jane Turner and Magda Szubanski, made its debut, and 20 years since Melbourne community TV channel C31 was officially launched.
As Neighbours approached its 7000th episode, two of its longest-serving actors — Alan Fletcher and Jackie Woodburne — celebrated 20 years since their characters first appeared in Ramsay Street.
We remembered some classic TV shows: Video Village, Ready When You Are CB and an ABC sitcom, Who Do You Think You Are?. We looked at some of the obscure wonders of overnight television and remembered some classic Aussie TV themes — and we looked at the year 1994 as reported in the pages of TV Week.
It was the year that the Abbott Government started putting the boot into government and community broadcasting — with ABC's ten-year contract for Australia Network terminated; both ABC and SBS subjected to efficiency reviews and ongoing budget cuts in what was a clear breach of a succinct promise made by then Opposition Leader Tony Abbott on the eve of the 2013 election; and the community TV sector told, out of the blue and without any consultation, that the government was withdrawing the sector's access to free-to-air broadcasting at the end of 2015. Aspirant community broadcaster Hunter TV was also informed that its application for a broadcasting licence was not to be granted.
Les Murray signed off from SBS after 34 years with the network, and Bert Newton quietly exited the Nine Network. Margaret Pomeranz and David Stratton ended their 28 year on-screen partnership as At The Movies came to a close.
Today Tonight was axed on the east coast, replaced by an extension of the 6.00pm Seven News, and Nine News expanded to a one-hour bulletin in its major capital city markets.
The news wasn't good for Ten as breakfast show Wake Up failed to trigger any significant audience response, the network's director of morning television, Adam Boland (pictured) resigned from television and more brutal staff redundancies were made across the network as it sought to stem significant financial losses. Lachlan Murdoch stepped down as Chairman of Ten's parent company, replaced by CEO Hamish McLennan. Having the Winter Olympics, Big Bash League and the Commonwealth Games at least gave the network some optimistic numbers, as did the return of MasterChef Australia and what might be the final series of Offspring.
The Seven Network gained the rights to Olympic Games coverage through to 2020 as well as secured the rights to the 2018 Commonwealth Games to be held on the Gold Coast.
The Block's Scott Cam won the TV Week Gold Logie and the late Peter Harvey (pictured) was inducted into the TV Week Logie Awards Hall of Fame, and actress Jacki Weaver was given a lifetime achievement award at the AACTA Awards.
In the ratings contest, Seven ended the year with the main prize — 6pm to 12 midnight across the 5 main cities — but each network found their own reason to celebrate even if it required moving certain goal posts.
So what to expect in 2015?
Well it looks like that despite some reality TV fatigue setting in during 2014 there will be plenty of reality TV next year — with My Kitchen Rules, House Rules, The X Factor, The Block, The Voice, The Bachelor, The Biggest Loser, Dancing With The Stars and MasterChef Australia all to return, to be joined by I'm A Celebrity Get Me Out Of Here, Restaurant Revolution, Married At First Sight (originally scheduled for 2014) and The Bachelorette.
Reality of a different kind will come to Australia with Gogglebox, presented jointly between Ten and Foxtel, and Shark Tank will give budding entrepreneurs the chance to make their business ventures and projects a reality.
New dramas include Australia The Story Of Us, Winter (the spin-off series to this year's The Killing Field), 800 Words, Glitch, Catching Milat, The House Of Hancock, The Peter Brock Story, The Secret River, The Beautiful Lie, The Principal, Mary: The Making Of A Princess and Nine's epic mini-series Gallipoli.
Returning dramas include Home And Away, House Husbands, Love Child, Winners And Losers, Redfern Now, Wonderland, The Doctor Blake Mysteries and Miss Fisher's Murder Mysteries. Still to be confirmed are Offspring and Party Tricks, although the former tied up its last series to a tidy conclusion the latter has set itself up for a second series but did not get the same ratings.
A Place To Call Home will resurface on Foxtel after being axed by Seven during the year, and Wentworth will be back on Foxtel for another series.
Neighbours will celebrate its 30th anniversary with a special featuring interviews with past series cast members.
Comedy will be largely represented by ABC with the return of Mad As Hell, Gruen, Please Like Me and Utopia; new series The Ex-PM and Sammy J And Randy In Ricketts Lane; and a new project for Charlie Pickering. 8MMM and Maximum Choppage were both slated for 2014 but will now appear in 2015. SBS will launch Room 101 with Paul McDermott and present another series of Danger 5.
New and returning factual titles include The Great Australian Race Riot, Outback ER, Gold Coast Cops, Bondi Vet, Bondi Rescue, Go Back To Where You Came From, Who Do You Think You Are?, Restoration Australia, Redesign My Brain, Maddie Parry: Tough Jobs, Border Security, Struggle Street, Prison Songs and The Force.
Lifestyle shows The Living Room and Better Homes And Gardens are both returning, and SBS' food genre features Poh Ling Yeow, Adam Liaw, Luke Nguyen, Shane Delia, Matthew Evans and Silvia Colloca.
In light entertainment, Have You Been Paying Attention? and Family Feud will be back for Ten and Rockwiz for SBS. SBS will again cover Tropfest, Sydney Gay And Lesbian Mardi Gras and the Eurovision Song Contest.
As well as Nine's Gallipoli mini-series, Seven will also commemorate the 100th anniversary of the famous battle with documentary series Gallipoli: The Power Of Ten. ABC will present documentaries The Waves Of ANZAC Cove, The Waler: Australia's Great Warhorse and Lest We Forget, What? ABC and ABC News 24 will also cover the ceremonies, dawn services and other events to commemorate the ANZAC centenary. Network Ten will present The First ANZACs, a series of documentary-dramas, and Foxtel will present Deadline Gallipoli.
There will be a number of TV milestones during the year, including the 50th anniversary of Network Ten stations in Sydney and Brisbane, Nine in Perth and Seven in Adelaide.
Television.AU will continue to monitor events surrounding Australian television, with an eye on the past and will again maintain its coverage of TV from 20 years ago as documented in the pages of TV Week.
Happy New Year to you all and best wishes for the year ahead!