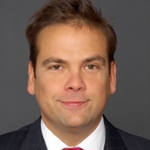 Lachlan Murdoch has stepped down as a Director and Chairman of the Ten Network to take up a co-chairman role at News Corp and its sister company 21st Century Fox, working alongside his father, Rupert.
For the younger Murdoch it's a return to the family business since they parted ways in 2005.
Murdoch's tenure at Ten is not likely to be remembered as a high point in the network's history. Under his management — which included a stint as acting CEO — Ten embarked on a brutal cost-cutting regime, including a number of high profile redundancies. The sports-themed channel One HD was reworked into a general entertainment channel, while the main Ten channel has swung its focus between key demographics, at times in conflict with its own secondary channel, Eleven.
Ten lost its position as joint broadcaster of AFL and failed in its bid to secure rights to the NRL. On a slightly more positive note, the network did gain rights to Big Bash League cricket and the 2014 Winter Olympics. Both events scored well in the normally quiet summer non-ratings period but have not translated to long term ratings gain.
Murdoch was instrumental in hiring New Zealand presenter Paul Henry for the ill-fated Breakfast program.
Video Hits, The Circle and Ten Late News were axed — only to have all three replaced with similar formats.
New programs such as The Bolt Report, Being Lara Bingle, Everybody Dance Now, The Shire, Don't Tell The Bride and I Will Survive have done little to help Ten's position in the marketplace. Long running current affairs show Meet The Press was outsourced to Murdoch's News Limited but has since vanished without trace.
There were high profile executive appointments — and departures — including former Seven executive James Warburton, whose signing to Ten sparked a legal fight from Seven which saw his arrival at Ten delayed by several months. Warburton was let go from Ten after only 14 months in the role.
More recently, a similar legal stoush has been triggered by the signing up of veteran TV programmer John Stephens from Seven, leading to Seven making him a counter-offer not to move. The situation has yet to be resolved.
The network's fortunes have plummeted. So too has the share price.
The most telling sign of Ten's performance is in the ratings. Market share is at historic lows not seen for decades, if ever. Since the last quarter of 2012, Ten has fallen from its traditional (though profitable) third place on the ratings ladder to fourth, behind ABC. This year some of Ten's key properties, such as the The Biggest Loser and the revived So You Think You Can Dance Australia, have even swung perilously close to the ultimate commercial humiliation — being beaten by SBS.
Current Ten CEO Hamish McLennan has been elected to take over as Executive Chairman.
Deputy Chairman Brian Long welcomed McLennan to the new role:
"Hamish will make an excellent successor to Lachlan as Chairman. He combines deep international experience in advertising and media, along with a broad business understanding. The Board looks forward to Hamish leading Ten as Executive Chairman."
Murdoch will continue to serve as Chairman for the Nova Entertainment Group, which includes the Nova and Smooth radio networks.