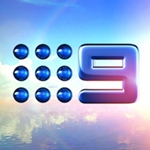 The Nine Network last night extended its 6.00pm Nine News in Melbourne, Brisbane, Adelaide and Perth to a one-hour format following an extended trial of the format in Sydney.
Both Seven and Nine have experimented with one-hour bulletins in recent times, in particular on days of major news events and on Saturdays, prompting Nine to adopt an ongoing trial in Sydney only from late last year.
Nine's move, made without much fanfare, gave it the top of the ratings last night (5 cities, OzTAM) with the first half-hour averaging 1.238 million viewers and the 6.30 half-hour 1.209 million, while in the same hour Seven News rated 1.066 million and Today Tonight 949,000 (5 cities, OzTAM)
Last night's result mirrors much of how the Nine versus Seven news battle played out last year — Nine a clear winner in Sydney and Melbourne, a much closer result in Brisbane and Seven dominating the hour in Adelaide and Perth.
The extended format news bulletin has pushed A Current Affair to 7.00pm where it is now no longer competing with Today Tonight but will rather have to face Home And Away when it returns soon.
The change will also force Nine's reality shows such as The Block and Big Brother into the 7.30 timeslot. (No more "7 O'Block" promos?)
Nine's move will also have wider ramifications for regional affiliate WIN in the mainland eastern states, where WIN News will now be bumped to 7.00pm and A Current Affair has been pushed to GEM at 7.30pm which could play havoc with prime time schedules.
Meanwhile, Nine's Darwin station, which is outside the scope of the OzTAM ratings platform, maintains the half-hour 6.00pm news and 6.30pm A Current Affair — for now.