It was 25 years ago — 31 March 1989 — that Canberra and Wollongong overnight went from having one commercial television channel to three.
This was part of the implementation of the federal government's aggregation policy — whereby individual regional areas of one commercial station would merge into one larger competitive market of three commercial stations.
Southern NSW and ACT was the first such aggregated market to launch, as Prime (Orange/Dubbo/Wagga Wagga), WIN (Wollongong) and Capital (Canberra) would be broadcasting across each other's markets in competition.
In the lead up to aggregation Prime formed an affiliation to the Seven Network, WIN to the Nine Network and Capital (now Southern Cross Ten) to Network Ten.
The first stage in aggregation was Canberra gaining Prime and WIN, and Wollongong gaining Prime and Capital from midnight on 31 March 1989. Delays in communication infrastructure meant that WIN and Capital could not expand into Prime's marketplace until December that year.
On the eve of their respective launches in Canberra and Wollongong, both Prime and WIN held lavish functions in Canberra — attended by celebrities from both Seven and Nine networks.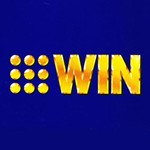 At the stroke of midnight, WIN made its on air debut in Canberra with opening speeches by Bruce Gyngell, the man who appeared on the first night of television in 1956, and Prime Minister Bob Hawke, who was seeing the fruition of his government's aggregation policy. WIN's first post-launch program was a special edition of MTV, hosted by Richard Wilkins from WIN's launch party at the Lakeside Hotel.
Prime was launched on-air by the network's chief executive Allan Hoy and company chairman Paul Ramsay.
Prime's first program post-launch was the Seven Network's midnight transmission of the US Today show from NBC.
Prime also presented a one-hour launch special on the evening of Friday 31 March.
In expanding to Canberra, Prime and WIN both launched their own half-hour local news bulletins supplemented with the Seven and Nine news bulletins from Sydney to compete with Capital's one-hour bulletin of local and national news. Prime would later withdraw its local news bulletin in Canberra before re-launching it in 1993.
Despite the advent of the two new commercial channels and the arrival or return of shows like Hey Hey It's Saturday, Home And Away, Beyond 2000, 60 Minutes, A Current Affair, Today and Sale Of The Century, initial ratings for the new three-station market in Canberra saw many local viewers remaining loyal to their former incumbent, Capital. This went against the capital city trend at the time which had Capital's parent network Ten down in third place.
Capital won the survey with 38.5 per cent market share, followed by WIN (25.5%), ABC (16.8%), Prime (16.6%) and SBS (2.3%). Capital's dominance was largely underpinned by its 6.00pm news hour, which drew in as much as 65 per cent market share, while Prime and WIN's new local news bulletins were down to single figures. With such a lead at the start of the evening, viewers stayed with Capital into prime time.
In Wollongong, WIN (42.5%) was miles ahead of second placed ABC (14.0%), followed by Capital (10.0%), Prime (9.4%) and SBS (1.4%). Even though the three commercial networks were now broadcast via local outlets, Wollongong viewers still showed some favour to the distant Sydney channels, with ATN7 (7.9%), TCN9 (7.1%) and TEN10 (6.7%).
By the end of the year, at a time when the Ten Network was in a dire financial situation, Capital was still leading in Canberra — with 37.9 per cent market share, followed by WIN (23.6%), Prime (22.5%), ABC (13.8%) and SBS (2.1%).
In Wollongong at the end of the year, WIN (39.5%) was ahead of Prime (17.7%), Capital (12.9%), ABC (10.4%) and SBS (1.1%), with the three Sydney channels on a combined 18.5%.
As time went on and as local viewers became more accustomed to their new choices and adapted their sets to receive the new channels on UHF, viewing patterns in the aggregated markets would begin to closer resemble those of the capital cities.
Source: Parliamentary Education Office. The Canberra Times, 31 March 1989, 29 June 1989, 2 November 1989.
YouTube: jmoul79