Television was given a staged introduction in Australia. Stage One was the commencement of ABC and commercial television stations in Sydney and Melbourne. Stage Two saw the same extend to Brisbane, Adelaide, Perth and Hobart.
Stage Three was the licencing and establishment of ABC and commercial television services in thirteen country areas across the eastern states, including Canberra.
Victoria's first of these stations was GLV10, based in Traralgon, licenced to Gippsland-La Trobe Valley Telecasters.
The station was opened on Saturday, 9 December 1961. The first night's programs started at 5.45pm with a 15-minute film, Touring Gippsland, followed by an introduction to the station by radio 3TR announcer Don Ewart (pictured). Unfortunately, Ewart's opening words were never heard by anyone outside the studio as his microphone was not switched on.
Programs to follow included imports Jungle Jim, Whirlybirds and I Love Lucy before the formalities of the official opening of the station by the Chairman of the Broadcasting Control Board, Robert Osborne, accompanied by the station's General Manager Gordon Lewis. Opening night was also attended by a number of 'national' personalities including Horrie Dargie, Bobby Limb, Happy Hammond and Johnny Chester.
Later in the evening GLV10 crossed to Melbourne's ABV2 for a one-hour live coverage of the day's Federal Election count before presenting a 15-minute local news bulletin and then signing off for the night.
The next stations to open in Victoria were GMV6, based in Shepparton, and BCV8, serving Bendigo and Central Victoria.
Both stations opened on 23 December 1961. GMV6, with studios on Wyndham Street, Shepparton, started its opening night at 6.00pm with Personalities Parade, a 15-minute segment featuring some of the channel's new stars including local presenters Nancy Cato (pictured) and Jim Lilburne and national stars Bobby Limb and Dawn Lake.
US shows Robin Hood, Father Knows Best and Sea Hunt occupied the next couple of hours along with the channel's first news bulletin, before the station was officially opened just after 8.00pm by Deputy Prime Minister John McEwen. Opening night entertainment continued with the variety series BP Super Show, movie Random Harvest and then a late news update before the epilogue and sign-off.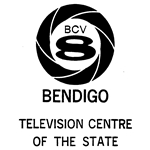 BCV8 started its opening night broadcast at 6.00pm with the special, The Magic Mirror: A Christmas Pantomime. This was followed by the official opening of BCV8 by Postmaster-General Charles Davidson, then a news bulletin at 7.25 and the BP Super Show at 7.30. The Australian-based western Whiplash was at 8.30, followed by US series The Phil Silvers Show, Peter Gunn and Adventures In Paradise before shutdown at 11.00pm.
The fourth and last commercial station to form this stage of the television roll-out in regional Victoria was BTV6, Ballarat, launched on 27 April 1962.
Starting at 7.00pm with a short documentary, This Is BTV Channel 6, the official opening of BTV6, led by the station's chairman Cr. Alan Pittard, included pre-recorded greetings by national TV stars Bert Newton, Bobby Limb and Bob Dyer. Also in attendance at the official opening was Dr James Darling, chairman of national broadcaster ABC, which was to co-locate its transmission facilities with BTV when ABRV3 lauched in 1963.
After the official opening, BTV6 presented an episode of BP Super Show, featuring Australian performer Elaine McKenna. The program was followed by the 90-minute drama The Grey Nurse Said Nothing, written by Sumner Locke-Elliott. The play, produced at Sydney's ATN7 in 1960, starred Lyndall Barbour, Frank Waters, Nigel Lovell, Guy Doleman, Nancy Stewart and Ken Goodlet.
With these four stations up and running, early program line-ups were mostly limited to evening hours only and consisted largely of American imports with a scattering of Australian shows — either "national" programs bought from the capital city stations or those of local production. Local news bulletins were brief in duration and largely focused on local news, supplemented with day-old news film to come from Melbourne until such time as direct relays of the Melbourne bulletins was made possible.
It was 1963 before ABC launched its first round of regional stations. The first was ABEV1, Bendigo, on 29 April 1963. This was followed by ABRV3 Ballarat (20 May), ABLV4 Traralgon (30 September) and ABGV3 Shepparton (28 November). These stations operated as direct relays of ABV2 from Melbourne, with the exception of a five-minute regional news bulletin, broadcast at 6.55pm weeknights.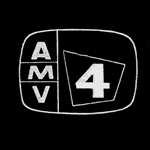 In October 1961, the Federal Government announced Stage Four plans for further expansion of regional television services around Australia. In Victoria this included provision for services in Albury (ABAV1 and AMV4), Mildura (ABMV4 and STV8) and Swan Hill (ABSV2).
In Albury, AMV4 debuted on 7 September 1964, followed by ABAV1 on 15 December. In Mildura, ABMV4 debuted on 22 November 1965 and STV8 a few days later on 27 November. ABSV2 opened on 30 July 1965, with the Swan Hill region served by a commercial station when BCV8 opened a translator station, BCV11, in May 1967.