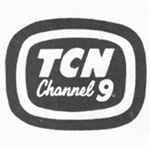 After decades of experiments and government investigation, television was finally to come to fruition in 1956.
The government had determined that television shall take the form of a two-tier system, similar to radio, where there would be a government-owned service (operated by ABC) plus commercial services. Television was initially to be introduced in Sydney and Melbourne, with other cities to follow.
The first step towards establishing commercial services came in April 1955 with the licencing of four stations — two each in Sydney and Melbourne. The four successful applicants were Television Corporation (Sydney), Amalgamated Television Services (Sydney), General Television Corporation (Melbourne) and the Herald and Weekly Times (Melbourne).
Television Corporation was a venture of Frank Packer, owner of Australian Consolidated Press, publisher of newspaper The Daily Telegraph and magazine The Australian Women's Weekly. Other shareholders in Television Corporation included Philips Electrical Industries, Tivoli Theatres, radio stations 2SM and 2KY, Diocese of Sydney, Associated Newspapers (UK) and the Church of England Property Trust.
Two months after its licence was awarded, Television Corporation was informed that it would be broadcasting on Channel 9 — creating the call-sign TCN9. (The 'N' stands for New South Wales)
The new station was constructing two studios, including one featuring a "permanent demonstration kitchen set", in a building adjacent to its transmission tower on Artarmon Road, Willoughby.
By July 1956, TCN9 had commenced test pattern transmission to be followed from August with documentary films. Among the first film features to go to air were Tropical Paradise, a travelogue on Hayman Island, and The Boy Who Was Always Reading, a dramatic presentation on road safety.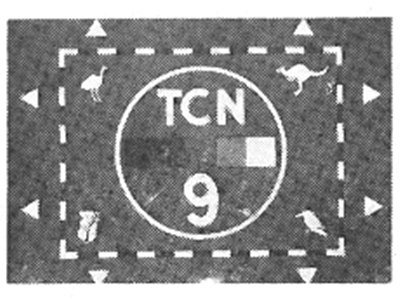 TCN9 in July also announced that it would commence regular transmissions from Sunday 16 September. The new station was initially planning to broadcast for fourteen-and-a-half hours a week for its first six weeks, before extending to 24 hours a week.
As the big day approached, television and radio retailers and clubs across Sydney were organising "TV parties" — with The Daily Telegraph helpfully publishing a list of all the planned gatherings to ensure that as many people as possible witnessed the opening night.
One of the largest TV parties was to be at the Hotel Charles in Fairy Meadow, near Wollongong. The venue had purchased two 24-inch TV sets and were expecting crowds of anywhere between 500 and 1000.
On the eve of TV's opening night, Frank Packer issued a statement to welcome the new channel but warned viewers that there may be some teething problems: "If tonight's program goes smoothly it will be a great achievement for the staff of TCN. We will do our best to make tonight's opening a memorable occasion. If there are any slips, we hope the public will remember that it is the "first night" of an entirely new show in an entirely new medium in Australia. Our staff have got a newspaper background. We know more about producing newspapers than we do about television. Therefore we hope the viewers will be tolerant and patient with us."
"We have received many messages of congratulation and good wishes from TV and newspaper people in the United States and Britain. We are pleased and proud to be pioneering TV in Australia with Australians and for Australians."
TCN's opening night broadcast kicked off with a station identification announcement from John Godson: "This is television station TCN Channel 9, owned and operated by Television Corporation, 168 Castlereagh Street, Sydney. Transmitting on 195 to 202 megacycles per second from Artarmon Road, Willoughby, with an effective radiated power of 100,000 watts, vision, and 20,000 watts, sound."
Following Godson's introduction, Bruce Gyngell (pictured), a former ABC radio announcer, became the first presenter to be seen on screen with those famous words: "Good evening, and welcome to television." Gyngell introduced the first program, a half-hour documentary This Is Television.
After the documentary the station presented highlights or previews of some of its upcoming big-ticket programs, including the new shows The Johnny O'Connor Show, What's My Line? and Accent On Strings and imported programs The Patti Page Show, I Love Lucy, Douglas Fairbanks Presents and Father Knows Best.
The 15-minute program The Air Force Show was presented on what was the final day of Air Force Week and featured an interview with Air Vice-Marshall A L Walters.
The night concluded with a ten-minute film of dance performances from the previous Friday night's opening at the Tivoli Theatre in Sydney.
Among the various TV parties, at the Hotel Charles in Corrimal a crowd of around 700 had gathered to view the first programs. Hotel licencee Arthur Johnson gave what was possibly the first market research of TCN's programming, indicating that viewers were already discerning what they liked or didn't like. "All of the programs went down well, except the quiz show. We could tell easily that this was not successful, because patrons began drinking faster during it."
One of the hotel patrons, a Mr Russo from Rose Bay, seemed to concur with the general opinion. "My pick of the programs was I Love Lucy," he told The Daily Telegraph. "The Air Force Show wasn't bad either. But that quiz show was too long drawn out and most of the audience was, like me, a bit restive, during it."
For the remainder of the week TCN9 presented around three hours of programming each night, starting with a six-minute religious segment, Give Us This Day, and then a 15-minute news bulletin presented by Chuck Faulkner. Prime Minister Robert Menzies became the first politician to appear on Australian television on TCN9's second news bulletin, presented on the Tuesday evening, being shown arriving at Mascot Airport after a visit to Egypt.
Other local programs launched during that first week included quiz show Name That Tune and a women's program, The Home Show.
Early programs were produced from a temporary studio constructed in a church hall in Surry Hills as construction at Willoughby was not quite complete.
Although 16 September is recognised as the opening day of television in Australia and the commencement of daily broadcasts, TCN was actually not officially opened until 27 October, when it expanded its broadcast hours and started launching some of its major overseas programs in tandem with its Melbourne sister station, HSV7, which was to open in early November. Some of the programs to launch during this time included Our Miss Brooks, Rin Tin Tin, Robin Hood, Four Star Playhouse, The Mickey Mouse Club, Disneyland and Hopalong Cassidy.
When Packer purchased Melbourne channel GTV9 in 1960 it led the way to form Australia's first commercial television network by pairing up TCN and GTV. The National Television Network, as it was originally known in 1962, later became the Nine Network.
Source: Broadcasting And Television, 27 January 1956, 23 March 1956, 13 July 1956, 24 August 1956, 7 September 1956, 21 September 1956. The Daily Telegraph, 15 September 1956, 17 September 1956, 18 September 1956, 19 September 1956. The Sunday Telegraph, 16 September 1956.