ABC has announced the special shows that will commemorate its upcoming 90th anniversary.
ABC 90 Celebrate!
A live two-hour special celebrating ABC's 90th anniversary. HostsCraig Reucassel, Zan Rowe and Tony Armstrong (pictured) will lead a night filled with festivities, entertainment, and fun. With cast reunions, special guests, and performances from some of Australia's biggest acts, it is set to be an incredible night. Thursday 30 June, 8.00pm.
The ABC Of…. 
A six-part interview series, hosted by actor David Wenham, in which a range of prominent Australians, icons of one field or more, revisit their pasts through moments drawn from the vast ABC Archives. Guests include Ita Buttrose, Evonne Goolagong Cawley, Garry McDonald, Wil Anderson, John Howard and Sarah Ferguson. Tuesday 28 June, 8.00pm.
Looking Black
High profile First Nations Australians including Deborah Mailman, Leah Purcell, Bjorn Stewart, Miriam Corowa and Nakkiah Lui, reflect and examine ABC's history of Indigenous programming. Tuesday 5 July 5, 8.30pm.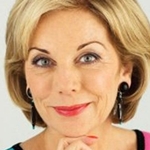 ABC Chair Ita Buttrose, AC OBE, said: "For 90 years the ABC has been a vibrant and crucial part of the Australian way of life. We are not just celebrating 90 years since our first broadcast, but 90 years serving the people of Australia as their national broadcaster.
"This is an opportunity for Australians everywhere to celebrate an institution they rely on and love."
The Australian Broadcasting Commission, as it was originally known, was inaugurated on 1 July 1932, nationalising control of 12 existing stations: 2FC and 2BL in Sydney, 3AR and 3LO in Melbourne, 4QG in Brisbane, 5CL in Adelaide, 6WF in Perth, 7ZL in Hobart and regional stations 2NC Newcastle, 2CO Corowa, 4RK Rockhampton and 5CK Crystal Brook.
ABC MILESTONES