Ten Brisbane is 50 years old today.
As well as being Brisbane's third commercial station it was also the third station to launch in the Independent Television System — the network now known as Network Ten.
The licence to operate the new channel was awarded to Universal Telecasters (Queensland) Limited in February 1964. But only a few weeks later the new broadcasting licence was withheld by the government after Universal Telecasters became the subject of a significant takeover. In a spectacular day of share trading, 600,000 shares in Universal, worth £200,000, changed hands to a secret buyer — later found to be Ansett Transport Industries, the company which owned the new Melbourne channel, ATV0, and had minor investments in new channels in Adelaide and Perth.
Significantly, Ansett through a subsidiary company had been an unsuccessful applicant for the Brisbane licence.
The Postmaster-General, Alan Hulme, later announced after a review that Universal would still be granted the licence as more than 50 per cent of shares were still held by Queensland-based interests and that Ansett had not contravened the Broadcasting Act. Ansett's share of Universal was reported to be 48.9 per cent.
With the dramas of its shareholding behind it, Universal then went on to launch its new TV station — TVQ Channel 0 — broadcasting from studios on Mt Coot-tha in Brisbane, with rival channels BTQ7 and QTQ9 also based on the mountain.
The station broadcast its first test transmissions from March 1965, giving viewers and TV retailers plenty of opportunity to check if they could receive the novel '0' frequency and to enable time to have their sets or antennas converted if necessary. Reports of clear reception were received from the Gold Coast, Darling Downs and Bundaberg, with the early test transmissions also being picked up as far as Cairns.
By the end of May it was announced that TVQ0 would have its official launch on 1 July, with Universal chairman Sir Alexander Murphy promising "a new look in television for Queenslanders". He added, "there is no doubt that TVQ's close liaison with stations in Sydney, Melbourne and Adelaide has given it access to many fine programs and I know that Brisbane viewers will be delighted with what they will see".
Although TV stations usually opened with special programming or lavish fanfare, TVQ0 made its official debut without any formal launch program and instead just went straight into regular programming from opening day.
Station announcer David Jull welcomed viewers to the new channel before the first programs — a 15-minute documentary film followed by children's programs Captain Kidd and the Melbourne-made The Magic Circle Club. Imports My Friend Flicka, Ivanhoe, Sargeant Bilko, The Flintstones, The Baileys Of Balboa and Gunsmoke took viewers through to the evening's movie double-feature, Roman Holiday followed by Apache Uprising.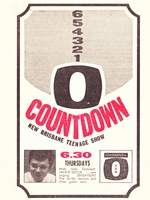 TVQ went on to produce a small number of local programs to supplement its network and imported fare. Programs in the early years included a talent quest, New Faces, hosted by Jull. Sherry Wheeler hosted fun for the kids with The Saturday Show. Funville was another children's program and there was pop music for teens with John Dommett's Countdown. Dommett, later to become a prominent actor, also presented a children's quiz show, Student Challenge. Haydn Sargent fronted daytime current affairs program, Look. Radio personality Billy J Smith, later a sportscaster for the station and co-host of the national It's A Knockout, got  his break in TV as host of quiz show The Numbers Game.
Shane Porteous, familiar to many as the sensible Dr Terence Elliott in the long-running A Country Practice, had an early role as Brisbane's answer to the ghoulish Deadly Earnest, presenting late night B-grade movies.
But like its interstate sister stations, Universal was losing money on TVQ0. After only two years of operation the channel had accumulated almost $2 million in losses. Despite the losses Ansett took over the remaining share of Universal Telecasters by 1970. By 1971 the station was finally making a small profit. A decade later TVQ0 was sold to a partnership between Ampol and Sydney radio station 2SM.
The 1970s saw TVQ0 produce The Money Makers with Philip Brady (pictured). The program set new records with a top prize of $20,000 and also made history as the first five-nights-a-week quiz show on Australian television. The success of the program, screened nationally, led to a spin-off series, Junior Moneymakers.
In 1975, the channel celebrated its 10th anniversary with a telethon featuring guest stars from various network programs who had made the trip from Sydney via train — emulating a similar trip taken by the cast of the top-rating Number 96 from Sydney to the TV Week Logie Awards in Melbourne, being greeted by crowds of fans as the train stopped at stations en route.
Later in the decade TV quizmaster Malcolm Searle hosted Pyramid Challenge, and Dave Allenby hosted Perfect Match (of no connection to the 1980s dating show of the same name). Both programs came from the studios of TVQ0 and were screened across the 0-10 Network. Other network programs to come from TVQ around this time included game show Casino 10 (again with Philip Brady), children's program Time For Living and talent quest The Have A Go Show.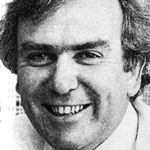 John Crook (pictured) came to Brisbane after working in Bendigo and Tasmania. He hosted the channel's morning show, A Crook Affair (later The John Crook Show), for over a decade. The show later made way in the 1980s for Good Morning Brisbane and Living. Crook went on to produce a travel series, Top End Down Under, which screened locally and was sold to the US.
Although TVQ had launched in 1965, it was almost a decade before it had launched its own news service. From mid 1974, TVQ0 had partnered with Brisbane radio station 4IP in news venture News Watch. Neville Roberts was the first newsreader, later followed by Brian Cahill and Des McWilliam. Others to have read the news at TVQ have included Jo Pearson, Robin Parkin, Kay McGrath, Mike Higgins, Rob Readings, Chris Collins, Tony Ryan, Tracy Dyson, Hugh Cornish, Pam Tamblyn, Pat Harvey, Geoff Mullins, Anna McMahon, Bruce Paige, Juanita Phillips, Glenn Taylor, Tracey Spicer, Marie-Louise Theile, Sharyn Ghidella, Bill McDonald and current newsreader Georgina Lewis.
Even Jacki MacDonald (pictured), forever popular with Queenslanders and best known as host of the local Breakfast With Jacki Mac and sidekick on the Melbourne-based Hey Hey It's Saturday on Nine, showed a serious side by reading the 6pm news on TVQ0 in the early 1980s.
Donna Meiklejohn was an early weather presenter, as was Delvene Delaney. Paul Bongiorno, before being political reporter in Canberra for the Ten Network, had a stint presenting the weather at TVQ0 but went on to become an accomplished investigative reporter, winning a number of Walkley Awards for excellence in journalism before moving on to Canberra. Ray Wilkie, formerly of the Bureau of Meteorology, presented the weather for a number of years, including a stint on Ten's national late night news.
In 1980 the channel added a current affairs program, The Sargent Report, fronted by veteran radio and TV host Haydn Sargent (pictured). The program found the going tough up against similarly local current affairs shows on rivals Seven and Nine. It was to have only a short life.
The station's Eyewitness News won a TV Week Logie in 1986 for its coverage of the siege at Eagle Farm, where a man wielding a shotgun threatened to ignite a tankerload of fuel at the Brisbane airport.
Former journalist turned business tycoon Christopher Skase bought TVQ0 for $34 million in 1984. Skase's subsequent purchase of the Seven Network then forced him to sell TVQ0 to regional broadcaster Darling Downs Television (DDTV) in September 1987 for $123 million. DDTV, which owned DDQ10 in Toowoomba, set about swapping the channel frequencies between its two channels — switching TVQ from 0 to 10 to bring it into line with the rest of the Ten Network and to address concerns over poor reception of the 0 signal in parts of Brisbane. The changeover to TVQ10 occurred in September 1988.
1988 was also the year that TVQ was the host broadcaster at the six-month World Expo 88 being held in Brisbane. TVQ broadcast the key events from Expo, including the opening and closing ceremonies as well as a weekly highlights package, This Week At Expo. The station also housed its newsroom operation onsite at Expo for the duration, allowing visitors the chance to see the workings of the newsroom and production of news bulletins in person.
In more recent years production at TVQ10 has focused largely on the evening news but has also contributed to the network's children's programs, including In The Box, Puzzle Play, Totally Wild and Wurrawhy. The Brisbane studios also host Couch Time, the afternoon segments aired across the network on Ten's secondary channel, Eleven.
Source: The Age, 23 April 1964. TV Week, 10 April 1965. Broadcasting And Television, 27 May 1965. TV Week, 29 April 1967. TV Week, 22 June 1968. The Age, 24 May 1972. On-Air: 25 Years Of TV In Queensland. Lost.TVQ. Kuttsywoodscouch.