It is 50 years since television came to regional Queensland for the first time with the launch of DDQ10, based in Toowoomba and serving the Darling Downs region, on Friday, 13 July 1962.  DDQ10 was broadcast from a transmitter at Mount Mowbullan, approximately 100 kilometres north of Toowoomba.
The channel expanded its audience in February 1966 when it opened SDQ4 in Warwick and the Southern Downs, operating as a relay transmitter for DDQ10.
In 1970, DDQ enhanced its signal in the city of Toowoomba with a relay transmitter established on DDQ5, later changed to 5A.
By the late 1980s Darling Downs TV Limited (DDTV), the owners of DDQ10-5A and SDQ4, had purchased Brisbane channel TVQ0 from Christopher Skase's Qintex group for $120 million.  The change in ownership at TVQ enabled the swap of broadcasting frequencies between DDQ10 and TVQ0, bringing TVQ into line with the rest of the Ten Network by switching to the Channel 10 frequency.
The change of DDQ's signal from Channel 10 to 0, plus the anticipated shift of channels DDQ5A and SDQ4 to the UHF band, led to the station changing its logo to Vision TV.
Although DDTV was a staunch opponent of the government's plan to increase choice in regional television services by way of aggregation, by 1990 aggregation was to be a reality and was coming to the regional Queensland market.
The transition saw Vision TV pair up with Rockhampton channel RTQ7, owned by WIN Television, with both being branded Star Television and affiliated to the Ten Network for the supply of programs.  However, only days before the launch across the expanded Regional Queensland market — stretching from Cairns in the far north down to Toowoomba and Warwick in the south — WIN owner Bruce Gordon had struck up a deal to buy out DDQ-SDQ and in the process re-aligned Star Television to the Nine Network.  The radical upheaval saw Townsville-based QTV have to make a hurried change in programming to a Ten Network schedule, while Star Television was re-badged WIN Television Queensland and adopted the Nine Network schedule.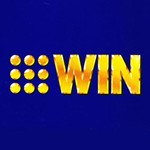 DDQ and SDQ then adopted the RTQ call-sign of its Rockhampton sister station but all stations continue to brand themselves as WIN on-screen.
Although most local production out of Toowoomba — including children's programs, variety shows, current affairs and chat shows — is now a thing of the past, WIN continues to produce local news at its Toowoomba studios for the Darling Downs and Mackay/Whitsundays markets.
Last year all local analogue transmissions were shut down.
Like with many regional channels the Toowoomba channel has been a 'training ground' for some that have gone on to careers in the major networks.  Award-winning journalist Ian Leslie started at DDQ10 in its early days as a trainee cine-cameraman and cadet journalist and worked his way up to reporter, news director and even program manager before joining the news team at TEN10 in Sydney.  He then went on to Nine's original A Current Affair before becoming one of the founding members of the 60 Minutes team in 1979.  DDQ10 promotions girl and children's presenter Jill Ray became a long-time presenter for BTQ7 in Brisbane, hosting national programs Wombat and Agro's Cartoon Connection.
But one presenter who has survived the various changes and upheavals is sports presenter and veteran racecaller Pat O'Shea who has been with the channel since 1978 and continues to feature on WIN News from Toowoomba.