Fifty years ago, ABC's Certain Women marked a shift in putting the primary focus in Australian television drama on women. Up until then, Australian television drama was largely male-dominated. Indeed, it was not until 1972 that the TV Week Logie Awards sought to add a category for Best Actress. Although serials like Motel, Bellbird and Number 96 did much to address the gender balance, there had yet been a series led entirely by female characters.
Devised by writer Tony Morphett, who had previously co-created the ABC drama Dynasty, Certain Women was a six-part anthology of plays around the the multi-generational Stone and Lucas families. Each episode focussed on the challenges of a different family member, aged between 17 and 67.
Morphett told TV Times of his motivation at the time: "I wanted to look at some of the problems women face in the 1970s. Not just new problems posed by, say, the pill or the liberation movement, but age-old problems like widowhood as well. Also there are the actresses. Australia has a pool of wonderful actresses. The idea of getting six of them together, and writing good big juicy parts for them was irresistible."
He admitted that trying to sell the concept was a challenge, and would have been much easier had he opted for something more conventional, but he and business partner Glyn Davies both felt strongly that there was a place for a strong female-led drama.
Lucky for them, ABC eventually picked up the series, and Certain Women debuted in New South Wales and the Australian Capital Territory on 14 February 1973, with screening in other states to follow. (In Victoria, it debuted on 1 March 1973)
Episode One focussed on Freda Lucas (June Salter). She is a successful Sydney solicitor who resists pressure to marry her lover Duncan (Charles 'Bud' Tingwell). She is heavily guarded of her privacy and independence and refuses to let Duncan move into her home.
Episode Two: Marjorie Faber (Judy Morris) is an ambitious medical technician expecting her first child. Although she has career aspirations she appears likely to abandon these to appease her husband, Carl (Peter Sumner).
Episode Three: Helen Stone (Jenny Lee) is a university student becoming frustrated with living with her conservative parents. Her frustration leads to a confrontation with her father, Alan (Ron Graham), over her relationship with fellow student Gary (David Cameron). She is determined to move out of home but is financially dependent on her family. (This episode was written by playwright David Williamson as his first TV script)
Episode Four: Jane Stone (Joan Bruce) is a qualified teacher but had given up her career to raise four children. When her husband, Alan (Ron Graham), becomes unemployed, and much to his dismay, she faces returning to the workforce and becoming the family's main breadwinner.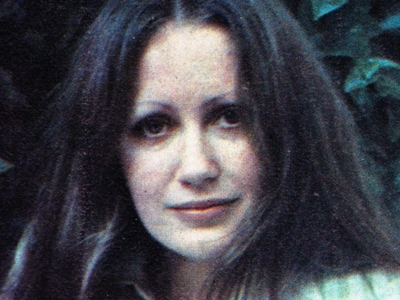 Episode Five: Gillian Stone (Elizabeth Crosby) is a high school student who is tempted to drop out when she lands a glamorous holiday job as a model. The family is apprehensive about her job but she is encouraged by her friend Erica (Clare Balmford) and she finds modelling more exciting than schoolwork.
Episode Six: Dolly Lucas (Queenie Ashton) is Freda and Jane's mother, and for 50 years enjoyed a successful marriage to her husband, Fred (Jack Fegan), until his sudden death. For the first time in her adult life, Dolly is faced with living alone and dealing with the consequences from her husband's passing.
Certain Women was received well enough that ABC renewed it, not just for another six episodes but for a 26-episode serial-based drama, debuting during October 1973. As well as its weekly prime time airing, in a rare programming move the series was also granted a weekend repeat screening.
The expanded serial format also necessitated an increase in supporting cast, with the addition of Vynka Lee-Steere, Bruce Spence and Brian Wenzel and the brief return of Fegan to play Fred's brother. There were also some changes to the existing characters, though this was not without criticism. TV Times columnist FC Kennedy, while acknowledging the utmost believability and relatability of Morphett's characters — even those that had somehow metamorphosed since the initial six-part series — he found that the series lacked a lighter balance of drama or even a particularly loveable or amusing character: "I suggest that he should consider the proposition that even the most stress-ridden people laugh occasionally."
As the series progressed and was granted further renewals, other cast changes included Christine Amor replacing Elizabeth Crosby, who was forced to leave the show due to illness, and Diane Craig taking on the role of Marjorie Faber from Judy Morris.
Other cast members to pass through the series included Betty Lucas, Cecily Polson, Harold Hopkins, Shane Porteous, Kris McQuade, Anne Haddy, Wallas Eaton, Joanne Samuel, Carmen Duncan, Ivar Kants, Eric Oldfield, Christopher Pate, Moya O'Sullivan, Vincent Ball, Kate Fitzpatrick, Marty Rhone, John Dease and Tony Barry.
While the storylines in Certain Women depicted traditional and contemporary issues facing its characters, it largely avoided the more salacious or controversial elements that its higher rating commercial counterparts succeeded with. Despite this, or perhaps, because of it, it maintained a loyal audience that continued to relate to the characters' everyday dramas. But by mid-1976, ABC was subjected to brutal budget cuts with the aim to save millions of dollars a year. Certain Women was cancelled, as was another ABC drama series, Rush, while other programs had their budgets trimmed back.
The 166th and final episode of Certain Women was recorded in November 1976 and aired the following month.
With the demise of Bellbird a year later, ABC has since made few attempts at serial drama, even though the genre became a staple for commercial networks for years to come. There were some attempts, however, including the long-running medical drama GP, rural series Something In The Air and the more recent The Time Of Our Lives and The Heights.

YouTube: FrozenDoberman
Source: TV Times, 10 February 1973, 6 October 1973, 10 November 1973, 9 October 1976. Australian Screen, IMDB.