Barely two months after launching A Country Practice, the Seven Network had another soap, Sons And Daughters, ready to launch ahead of the start of the 1982 ratings season.
The critics predictably slammed it, but Sons And Daughters was destined for success, having been created by Reg Watson, who'd also created hits like The Young Doctors, The Restless Years and Prisoner. The new series also had an impressive cast of familiar faces, including former Number 96 star and one-time Gold Logie winner Pat McDonald, Tom Richards (Matlock Police), Leila Hayes (Homicide, Division 4, Bluey, Power Without Glory, Penthouse Club) and Rowena Wallace (You Can't See Round Corners, Prisoner, Cop Shop). The cast also included Peter Phelps and Kim Lewis, both formerly of the recently axed The Restless Years, newcomers Ian Rawlings and Ally Fowler, and Brian Blain (The Bluestone Boys), Stephen Comey (Come Midnight Monday), Ann Henderson (I Can Jump Puddles) and Andrew McKaige (Cop Shop, Skyways).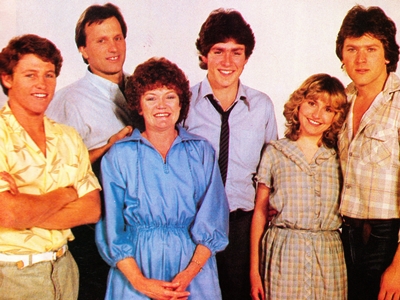 Episode one, airing on Monday 18 January 1982 in Sydney and Melbourne, begins with a flashback to 1962, and teens David Palmer and his girlfriend Patricia (played by Rhett Walton and Jackie Woodburne) turn up late one night to a Sydney boarding house run by Fiona Thompson (McDonald). Patricia is heavily pregnant and no sooner are they settled into their room that Fiona is called on by an anxious David to assist with the sudden birth of twins — a boy and a girl.
The newborns are barely a week old when Patricia takes off with the girl, leaving David with the boy. Fiona volunteers to raise the boy, John, while David sets himself up financially.
We are then brought back to the "current" day — 1982 — and find that David Palmer (Richards) has formed a family in Melbourne, including wife Beryl (Hayes) and now-20-year-old son John, and the older Patricia (Wallace) has married a wealthy businessman, Gordon Hamilton (Blain) and her daughter, Angela (Fowler) has a step-brother, Wayne (Rawlings). Fiona is still in the same boarding house in Sydney with one of her tenants, Jill (Lewis) living across the hall.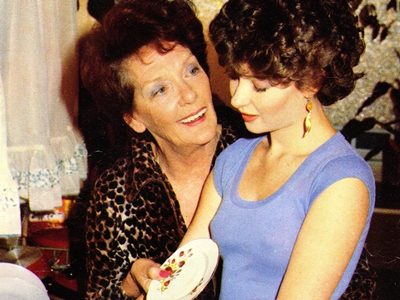 The Hamilton and Palmer families have existed oblivious to each other for twenty years, until a sudden turn of events sees John flee Melbourne to Sydney, reuniting with his "Aunt" Fiona. He also eventually meets and falls in love with Angela, not knowing that they are actually long-lost brother and sister.
What follows is an unravelling of past secrets, John and Angela becoming aware of their true relationship, the 1962 teen couple re-united and their respective families becoming increasingly involved in each others' lives.
The series was produced at the studios of ATN7 in Sydney, but in a stroke of creative genius, Watson, acknowledging the challenge of the long-held ratings divide between Sydney and Melbourne, wrote the series based across both cities. Sydney being home to the wealthy Hamilton family, while Melbourne was home to the more grounded Palmers — and characters would seamlessly be seen to casually hop between cities or make excessive long-distance telephone calls as their dramas increasingly sat across both cities.
As the storylines developed and original cast members moved on, the traditional nuclear family structures from the early episodes was soon eroded and in their place became a tangled web of new characters and with that came more melodramatic and outlandish storylines that often required a suspension of disbelief. In amongst all this, the forever scheming Patricia, now famously dubbed "Pat the Rat", had emerged as the show's biggest drawcard. So when Wallace decided to quit the show in 1984, the writers were reluctant to let the character go completely. They had Patricia flee to South America under suspicion of murder and later returning home after some plastic surgery as a mystery newcomer, Alison Carr, played by Belinda Giblin.
Viewers seemingly went along with the ruse as Alison set about surreptitiously winding herself into Patricia's affairs, but were perhaps less forgiving later when Wallace was convinced a couple of years later to make a comeback and have the "old" Patricia come face to face with the "new" Alison. The writers, looking for a twist to bring the two together, settled on Wallace appearing as Patricia's long-lost twin sister, Pamela, but the reunion did little to arrest the show's ratings decline and the axe soon followed.
Although the axe fell in November 1986, production did not end until March 1987 and it was months later before the 972nd and final episode eventually went to air. The last episode had the series coming full circle — a young expectant couple arriving at Fiona's new boarding house just before the heavily pregnant female gave birth to twins — a boy and a girl — reminiscent of the first episode's opening storyline. The series with the signature sepia tone that featured in the opening and closing credits and unironically in much of the show's brown-centric sets, was soon to be replaced by a new series with a younger focus and a more varied colour palette — Home And Away.
Only four actors — Brian Blain, Ian Rawlings, Leila Hayes and Pat McDonald — stayed the distance in Sons And Daughters from start to finish. Over the years the changing cast list also included Sarah Kemp, Anne Haddy, Cornelia Frances, Antonia Murphy, Judy Nunn, Michael Long, Sean Scully, Ken James, Rona Coleman, Danny Roberts, Lisa Crittenden, Normie Rowe, Abigail, Ilona Rodgers, Nick Tate, Alyce Platt, Noel Hodda, Brett Climo, Sally Tayler, Annie Jones, Rima Te Wiata, Oriana Panozzo, Willie Fennell, Joanna Lockwood, Andrew Clarke, Lyndel Rowe, Moya O'Sullivan, Jared Robinson and Mary Ward.
The series collected eight TV Week Logie Awards, including a Gold Logie for Rowena Wallace in 1985 and the Logie Award for Most Popular Drama in 1983. Stephen Comey and Ian Rawlings collected individual Logies in 1983 and 1985 respectively, and Wallace won two Silver Logies for Most Popular Actress (1983, 1984) and two Logies for the peer-voted category Best Actress In A Series (1984, 1985).
Sons And Daughters has had a number of re-runs over the years and is currently showing again on weekday afternoons on 7TWO. All 972 episodes are also available on Seven's streaming platform, 7Plus, and the first three seasons, covering the years 1982 to 1984, are available on DVD.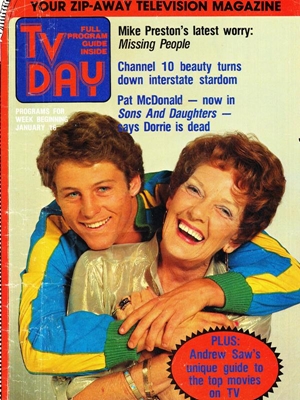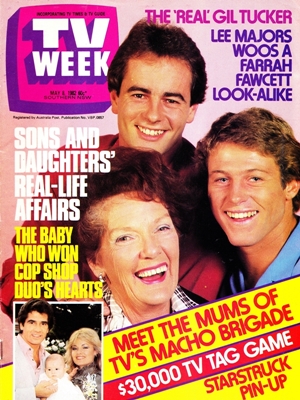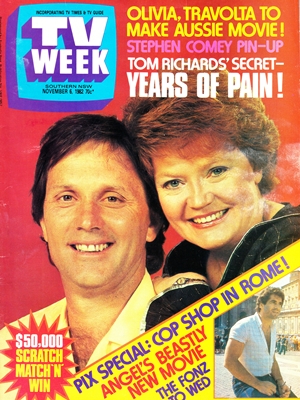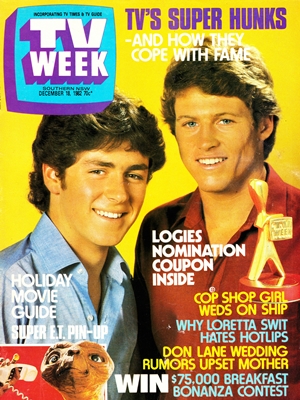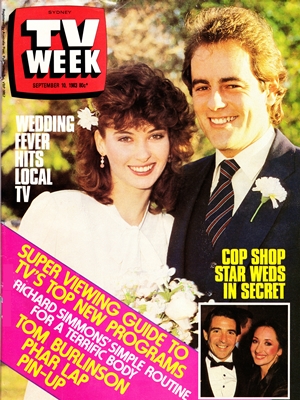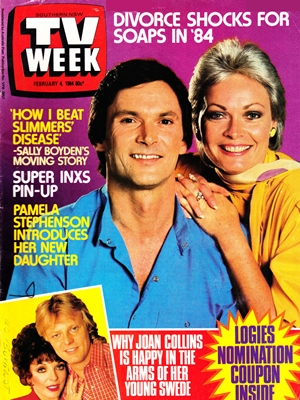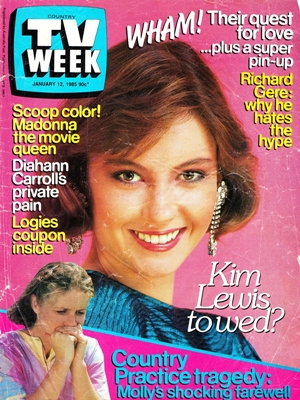 Source: TV Week, 16 January 1982, 8 May 1982, 6 November 1982, 18 December 1982, 25 June 1983, 10 September 1983, 4 February 1984, 21 July 1984, 12 January 1985, 10 October 1986. Woman's Day/TV Day, 20 January 1982,  16 February 1982, 4 May 1982. TV Radio Extra, 22 September 1984.