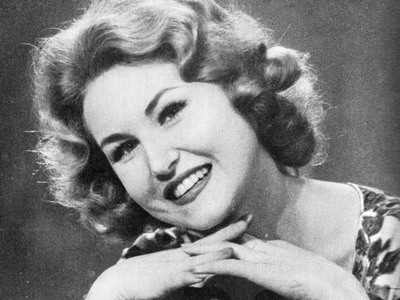 Judy Banks, one of the early stars of Melbourne television, has died at the age of 86.
Showbiz reporter Peter Ford tweeted news of her passing on Saturday.
Banks was a stage performer dating back to the 1950s, with credits including Salad Days, Lock Up Your Daughters and Free As Air.
With the arrival of television in 1956, she became a performer on early variety shows like Bandwagon, Saturday Party, Personally Yours and In Melbourne Tonight. In the early 1960s, after Lock Up Your Daughters finished its run in Perth, she remained in the city for a while, appearing on local TV shows Three's A Crowd and As The Fancy Takes Us as well as being a presentation announcer on ABW2.
In 1963, she starred with Michael Cole in the variety series Four For The Show, produced in Sydney and aired on ABC nationally.

YouTube: Emily McCarthy
In 1969, she hosted the breakfast show Fredd Bear's Breakfast A Go-Go from Melbourne channel ATV0. The program, which also starred Colin McEwan, Michael McCarthy and Tedd Dunn as Fredd Bear, was popular with viewers with its mix of cartoons, music clips, studio skits and old serials.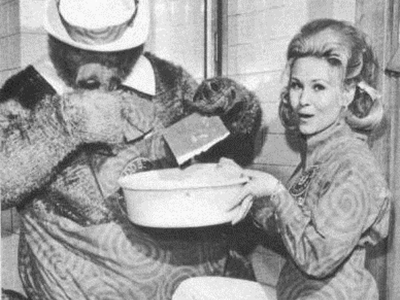 Breakfast A Go-Go was axed at the end of 1971, with Banks and Fredd Bear remaining at ATV0 to host an afternoon show, The Wonderful World Of The Young (later Fredd Bear's Super Cartoon Show).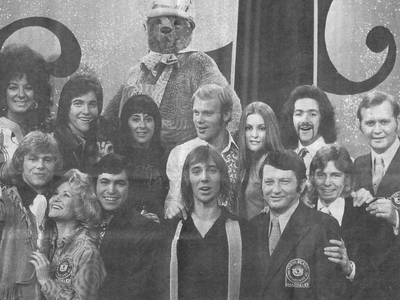 Other television credits included Australian Playhouse, Homicide, The Flying Doctors and City Homicide and working as an assistant director and post-production supervisor on Frontline.
She also ran The Judy Banks School Of Television, a talent school and a media training business, for many years with her husband, former TV producer Bob Phillips (pictured above).
The couple later established the TV World museum on the Mornington Peninsula and presented a long-running program, Sugar And Spice, on local community radio station 3RPP.
Sad news for kids who grew up in Melbourne in the 70's. Judy Banks has died. Wonderful stage performer and teacher as well but working alongside Fred Bear made her a household name. Condolences to husband Bob and family. pic.twitter.com/u5X3pMRYD3

— Peter Ford (@mrpford) January 21, 2022
Source: TV Times, 18 April 1962. 14 August 1963. Listener In-TV, 21 July 1973. Like No Other Business: 50 Years Of Oz TV, Bob Phillips, 2005. AusStage, IMDB, Peter Ford, MyTributes