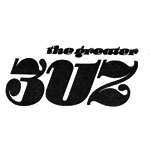 This website doesn't often acknowledge the history of radio but today is an exception.
Radio station 3UZ, Melbourne's first commercial radio station, turns 90 years old today.
The station has had many links to television over the decades — even years before television began.
3UZ and rival station 3DB were partners in experimental television transmissions as far back as the 1920s.
And since television began, 3UZ has played host to numerous personalities who either went on to successful television careers or who worked at UZ because of their TV careers.
The station discovered a young Graham Kennedy, the sidekick to Clifford Nicholls "Nicky" Whitta in the 1950s. Whitta became Kennedy's mentor and was the one likely to make an impact when television arrived. He had reportedly already made plans to join GTV9 months before it was due to launch, but sadly passed away suddenly in September 1956, just as TV was beginning in Australia. Happy Hammond replaced Whitta at UZ and progressed to television to GTV9 and then HSV7.
Kennedy then appeared on a GTV9 telethon in 1957. This led to his hosting of the new In Melbourne Tonight show which not only made him a star but went on to make him "the King" of Australian TV. In Melbourne Tonight was hugely successful. It ran for 13 years and Kennedy's career spanned decades to come, continuing in both radio and television and numerous film roles. He named the TV Week Logie Awards after TV pioneer John Logie Baird, and went on to win over a dozen Logies, including five Gold Logies and being inducted into the Hall of Fame.
Geoff Raymond and Don Rainsford were both announcers at UZ in the 1950s before moving to television. Raymond went on to television stations HSV7, ATV0 and ABV2, while Rainsford became a familiar voice over announcer for HSV7 for many years.
In the mid-1960s, as one of the first Melbourne radio stations to adopt the Top 40 music format, 3UZ was at its peak in popularity — commanding almost a third of the entire Melbourne radio audience. During this time Jimmy Hannan (pictured), one of TV's most popular stars, joined the station and would stay for almost a decade. Ken Sparkes, host of pop music show Kommotion in the '60s and longtime voice over man for the Nine Network, was also a presenter at 3UZ during the 1960s and '70s.
Noel Ferrier (In Melbourne Tonight) and Mary Hardy (also from IMT and later The Penthouse Club) were a popular comedy duo for 3UZ in the 1960s and also hosted their own TV show.
Legendary racecaller Bert Bryant, a regular on GTV9 and ATV0, was at 3UZ for over 20 years. Bill Collins, a longtime presenter at HSV7 and racecaller at 3DB, also had a brief stint at the station towards the end of his career.
Don Lane and Bert Newton were the popular breakfast and morning line-up in the late 1970s, then Tony Barber (pictured) took over at breakfast in the early 1980s.
Bob Rogers, Ernie Sigley, Ugly Dave Gray, John Deeks, The Price Is Right's Shawn Cosgrove, Hey Hey It's Saturday's John Blackman and Wilbur Wilde and former 7.30 Report host John Jost have also spent time at "The Greater 3UZ".
In celebrating its 90th birthday, 3UZ's current persona, RSN Racing & Sport, is dedicating the day to reliving the golden years of 3UZ — reviving some of the classic jingles, highlights and names from the station's varied history. More details are at the RSN website.