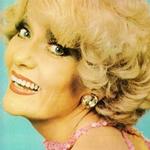 Jeanne Little, forever remembered as a legend of daytime television, has died at the age of 82.
A Sydney housewife with her own boutique dressmaking business, she almost came to fame by accident. In 1974, while pregnant with daughter Katie, she was asked to make a guest appearance on The Mike Walsh Show to talk about maternity wear.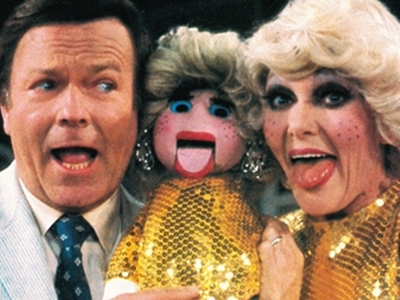 What began as a one-off segment became an ongoing gig with the show, as Little with her outrageous fashion sense and flamboyant tone became an instant hit with viewers.
So much so that she went on to win Logie Awards in 1976 and 1977 for Most Popular Female Personality in New South Wales, and a Gold Logie in 1977 for Most Popular Female Personality on Australian Television.
When The Mike Walsh Show made the switch from the 0-10 Network to Nine in 1977, Little surprised all when she took a detour to the Seven Network. Seven never really seemed to find a suitable vehicle for her outside of a short-lived afternoon show and guest appearances on the Royal Children's Hospital Good Friday Appeal and Willesee At Seven.
She soon returned to The Mike Walsh Show at its new home at Nine and stayed on for several years, and followed to its successor The Midday Show.
Little later branched out into theatre and cabaret, including a successful tribute to Marlene Dietrich, but still kept in touch with TV, including a regular stint on the panel show Beauty And The Beast.
In 1989 she made a return to the Logies stage, performing alongside fellow female Gold Logie winners Lorrae Desmond, Hazel Phillips, Pat McDonald, Denise Drysdale and Rowena Wallace.

YouTube: oztvheritage
In 2001 she received the Medal of the Order of Australia (OAM)
In 2009, Little was diagnosed with Alzheimer's disease and had been living in an aged care facility. Her daughter, Katie Little, created the Jeanne Little Alzheimer's Research Fund so that research can be undertaken into the debilitating disease.
Source: NeuRa, The Sydney Morning Herald. TV Week, 2 April 1977.