In the early 1970s Mike Walsh sought to prove that housewives and retirees, who made up the majority of daytime TV audiences, deserved better content in daytime TV than re-runs, cheap game shows and segments on housekeeping. For over 2000 episodes, The Mike Walsh Show not only brought variety and the showbiz elite to afternoons but also frank and open discussion about all manner of social topics, including everything from politics to sex to immigration.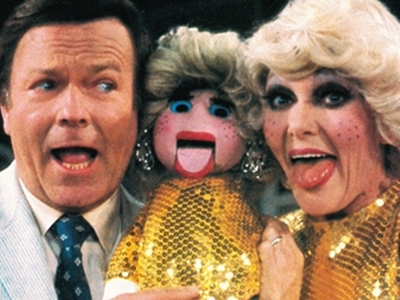 Among its stable of regulars were Jeanne Little, John Michael Howson, Dr James Wright and music director Geoff Harvey. Its success — first on the 0-10 Network before going across to Nine in 1977 — saw it earn the type of ratings at midday that many prime time shows would have envied. The show scored many TV Week Logies including Gold Logies for Little in 1977 and Walsh in 1980.
In 2006, the National Film and Sound Archive acquired a collection of around 1500 episodes of The Mike Walsh Show. It has now published a selection of clips from the show as a tribute to the show that dominated daytime TV for over a decade.
Source: National Film and Sound Archive. TV Week, 26 December 1981. Woman's Day/TV Day, 22 June 1982.