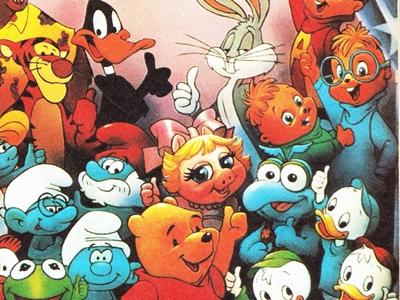 It is not often that the three commercial networks put aside their fierce rivalries, but it does occasionally happen when it's for a good cause.
One such event was the airing of the cartoon special Cartoon All-Stars To The Rescue on Friday 9 November 1990 across the three commercial networks and regional commercial stations.
Produced by the Academy of Television Arts and Sciences in the United States and broadcast across the four major American networks earlier that year to an audience of 33 million viewers, the program delivered an anti-drugs message via a cast of cartoon characters representing all the major animation studios.
In the US, the program was introduced by President George H W Bush. The Australian screening was introduced by Prime Minister Bob Hawke and Mrs Hazel Hawke.
The broadcast of Cartoon All-Stars To The Rescue is among the latest addition of Classic TV Guides:
Source: TV Week, 3 November 1990