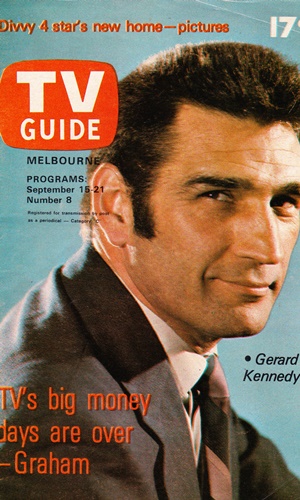 15 September 1973: Gerard Kennedy (Division 4)
15 September 1973: Norman Yemm (Number 96)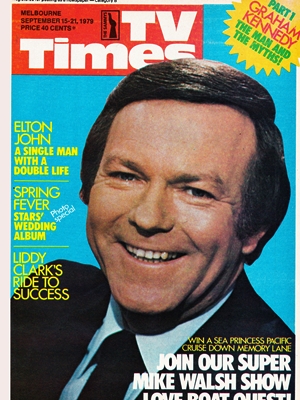 15 September 1979: Mike Walsh (The Mike Walsh Show)
15 September 1984: Ray Martin and Jana Wendt (60 Minutes)
15 September 1990: Georgie Parker (A Country Practice) and Craig McLachlan (Home And Away)
15 September 2001: Tammin Sursok, Zac Drayson, Rebecca Cartwright, Chris Egan (Home And Away)
15 September 2007: Jodi Gordon and James Mitchell (Home And Away)
---
15 September 1965: Showcase, promoted as Australia's richest talent quest, begins a five-year run — Showcase, the X-Factor of the '60s [2015]
15 September 1977: The Melbourne screening of The National Survival Test, a special aimed at making Australians more aware of some of the basic facts that will help them survive various dangers including accidents and disasters. The special, produced and aired earlier in the year by TEN10 Sydney, went on to win a TV Week Logie Award in 1978 for outstanding contribution to community service. Meanwhile, Nine presents a one-hour special with Bert Newton to commemorate 21 years of Australian television and follows up with a repeat of the classic '60s variety show The BP Super Show.
15 September 1981: The Nine Network's celebration of 25 years of television includes The Way It Was, looking at the big news stories of the previous quarter century. The program was hosted by Nine's Sydney newsreader Brian Henderson and Melbourne newsreader Brian Naylor.
15 September 1986: The Nine Network debuts three-part mini-series The Great Bookie Robbery, based on the real-life robbery of the Victoria Club in 1976.
15 September 2000: The Opening Ceremony of The Games of the XXVII Olympiad from Sydney — a telecast that set a new record for the most watched program ever on Australian television. The lead-up to the opening ceremony includes extended editions of Olympic Sunrise and Follow The Flame and a broadcast of the official film of the 1956 Olympic Games, the only other time that the Games have been hosted in Australia.