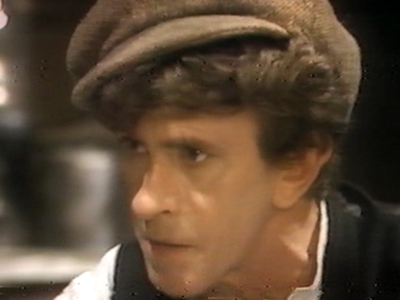 Actor Martin Vaughan, who played the lead role in the ABC mini-series Power Without Glory, has died at the age of 91.
Born in Queensland, Vaughan came to Melbourne as an adult and began work as a public servant before discovering an interest in amateur theatre. His interest turned professional when he signed with The Union Theatre, later to become the Melbourne Theatre Company.
His earliest TV credits included guest appearances in Hunter, Spyforce, Boney, Seven Little Australians, Division 4, Homicide, Matlock Police and Luke's Kingdom.
After starring in ABC telemovies Billy And Percy and They Don't Clap Losers, his big break came when he was cast as John West in the 26-part Power Without Glory, the adaptation of the novel by Frank Hardy.
His performance in Power Without Glory won him a TV Week Logie Award in 1977 for Most Popular Lead Actor.
He went on to appearances in Cop Shop, Skyways, Glenview High, Chopper Squad, Bellamy, 1915 and The Dismissal before starring as saxophonist Shrug Yates in ABC's Sweet And Sour.
Later credits included Mother And Son, Special Squad, A Country Practice, Willing And Abel, A Fortunate Life, Rafferty's Rules, Come In Spinner, GP, Water Rats, Heartbreak High, Head Start, Grass Roots, Blue Heelers, Murder Call, All Saints, Headland, H2O: Just Add Water, Crownies and Rake.
Film credits included Picnic At Hanging Rock, We Of The Never Never, Phar Lap, Kokoda Crescent, The Man Who Sued God and Australian Rules.

YouTube: tapesalvage
He retired from acting in 2013 but continued writing up until his death.
Vale Martin Vaughan. A talented actor who I admired and had the privilege of interviewing for @NFSAonline's oral history collection. Condolences to his family pic.twitter.com/awkMPsf069

— Nigel Giles (@Number96Bk) November 9, 2022
Source: IMDB. TV Times, 10 July 1976.