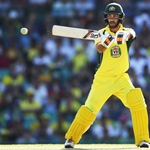 There were lots of big TV news stories this year, but the news that will have had the biggest impact on viewers comes down to sport. And there has been a lot of movement and dollars splashed around in that department this year.
The swapping of Australia's two biggest summer sports between networks has brought an end to decades old traditions of both the Seven and Nine networks.
Having had its summers focused on tennis for much of the last 40 years, Seven (and Foxtel) announced a $1.2 billion takeover of the rights to the cricket… bringing an end to the Nine Network's grip on the game that dates back just as long.
The Seven/Foxtel deal was announced shortly after the Nine Network had taken over the summer tennis tournaments, including the Australian Open, from Seven. The Nine deal was originally to start from the summer of 2019/2020 but has since been negotiated to take over Seven's last season of tennis this summer.
So the big loser out of this activity was Ten, which had lost the Big Bash League to the Seven/Foxtel arrangement. The BBL has been the foundation of Ten's summer schedule for some years, having built up the competition from almost nothing. The takeover of the competition by Seven and Foxtel effectively left Ten without any sport  or premium content over the summer months which, while it doesn't form part of the 'official' ratings period, can help secure audiences ahead of the upcoming ratings battle.
Ten did score a minor win, however, by securing back the Melbourne Cup Carnival which it had previously broadcast from 1978 to 2001 and with coverage of the four-day racing carnival commencing on Ten for five years from 2019.
In other TV stories this year, it was a surprise when Seven newsreader Jennifer Keyte was announced as returning to Ten — where her TV career started back in the 1980s — to lead its Melbourne news bulletin. The announcement came after last year's news that Lisa Wilkinson had skipped from Nine's Today to Ten's The Project.
Ten has also since announced that former Seven Sydney newsreader Chris Bath will be fronting its national weekend bulletins in 2019.
There were some notable farewells this year. One that caught us by surprise was Lee Lin Chin stepping down from reading the SBS weekend World News after almost 30 years in the role. Less surprising was the more recent announcement that Karl Stefanovic was being let go from co-hosting Today after 14 years but is still apparently with Nine.  The decision by Nine to let him go from Today came after Stefanovic's private life was becoming a media and tabloid circus, culminating in a lavish three-day celebrity-filled wedding in Mexico. It also came after Today had experienced ratings lows that it hadn't seen for many years. Cue lots of speculation as to what direction Nine will be taking Today next year.
ABC newsreader Ian Henderson bid farewell after 26 years at the ABC News desk in Melbourne, though a technical glitch meant that his last bulletin had to be abandoned and he had to return the next night to get a more dignified send off.
Bill Collins, who has presented movies and movie reviews on television for over 50 years, stepped down from his regular Golden Years Of Hollywood commitments on Foxtel.
SBS managing director Michael Ebeid left the broadcaster after seven years, while ABC managing director Michelle Guthrie was controversially shown the door only half way through a five-year contract and is now taking legal action against the broadcaster.
There were some anniversaries acknowledged over the year: Skippy The Bush Kangaroo turned 50, as did ABC's Behind The News. 60 Minutes turned 40 and it was 25 years since we first gasped in horror at Paradise Beach.
It was also 50 years since the Seven Network's ambitious daytime series Motel that started with a lot of promise but had only a short life.
There was a 50 year anniversary for Southern Cross GTS-BKN, and 30 years for QSTV in remote Queensland (now part of Southern Cross).
ABC News Breakfast's tenth anniversary was celebrated in November.
Some new arrivals came in the form of channels Sky News On WIN, Your Money and 7Food Network channels.
The Neighbours wedding of characters Aaron Brennan (Matt Wilson) and David Tanaka (Takaya Honda) prompted us to take a look at the journey taken by the depiction of gay characters on Australian television.
Grant Denyer won the Gold Logie at the 60th annual TV Week Logie Awards, and we took a look back at previous Logies from 1968, 1993 and 2008.
We also took a look back at the hit 1970s version of The Price Is Right hosted by Garry Meadows, some vintage new year marketing from Melbourne's ATV0, dubbed "Australia's Action Station", in 1973, and how 40 years ago we were only just seeing female newsreaders entering the mainstream.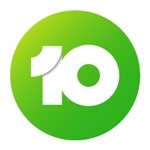 Network Ten said farewell to its logo of 27 years and re-named itself "10". It was an branding overhaul that wasn't without incident, as its multi-channel re-named 10 Boss had to be quickly changed to 10 Bold following legal action from the rival Nine / Fairfax empire claiming the "Boss" trademark.
During the year we also added 48 classic TV listings to the Classic TV Guides archive.
Next year is set to cover some significant milestones, in particular the 60th anniversary of the introduction of television to Brisbane, Adelaide and Perth.
Happy New Year and best wishes for the year ahead!