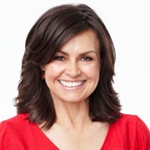 Surprise announcement from Network Ten is that it has signed up Today's Lisa Wilkinson for 2018.
Ten's announcement came shortly after Wilkinson and the Nine Network had announced that she was leaving Today effective immediately.
She had joined Today in 2007, at a time when it was recovering from a ratings fallout following the short-lived tenure of co-host Jessica Rowe (now a panellist on Studio 10) and a string of temporary replacements.
It is reported that Wilkinson had been negotiating a new contract with Nine for some time, with a view to pay parity with her long-time Today co-host Karl Stefanovic. In a statement issued today, Nine said that it was "unable to meet the expectations" of Wilkinson and her management.
At Ten, Wilkinson will be appearing on The Project, which has recently expanded to a Sunday night edition based in Sydney, and with other network projects still to be announced.
Wilkinson's sudden departure from Nine, and Stefanovic's increasingly public private life and dalliances in prime time shows A Current Affair and 60 Minutes, threatens to destabilise Today at a time when it is rating a very competitive second behind arch rival Sunrise.
Wilkinson's switch to Ten will also be a welcome morale booster for the third-ranked network which is still in administration, with a takeover by US network CBS still to be finalised.
Source: Network Ten, The Age, Lisa Wilkinson