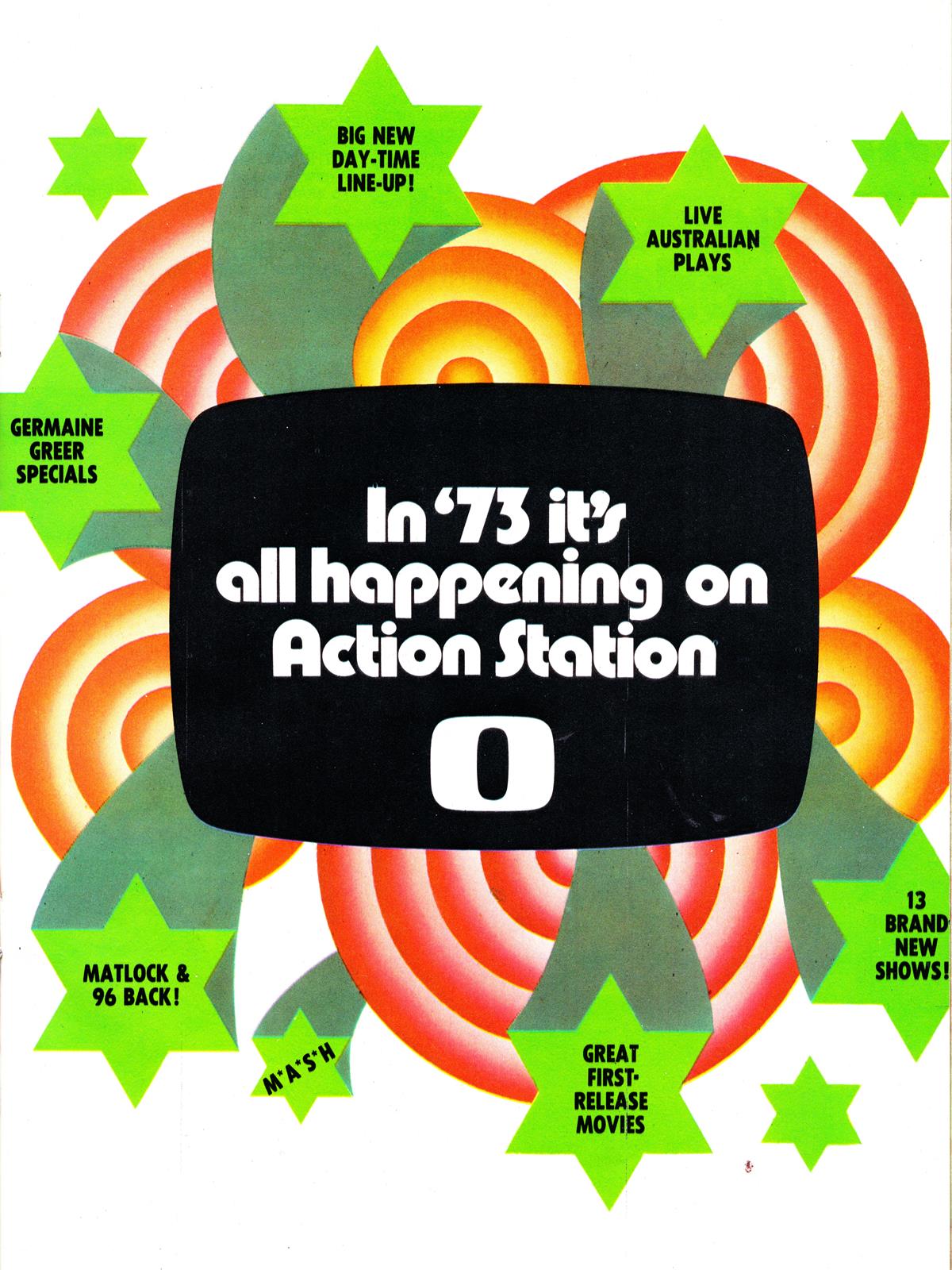 Flashback to February 1973 — and Melbourne's ATV0 has published a glossy 8-page magazine liftout to promote its big-ticket line-up for the new TV season.
American shows take top-billing in the glossy pages… with new shows MASH, The Rookies, Temperatures Rising, The Waltons, The Delphi Bureau, Jigsaw and The Sixth Sense. All these years later, MASH is still a minor drawcard, having recently been snapped up by the Seven Network's 7TWO.
Among returning — again American — titles are Mission Impossible, Love American Style, Adam 12, Room 222, Rowan And Martin's Laugh-In and The Brady Bunch.
Third cab off the rank is the Australian contingent — dramas Matlock Police and Number 96, quiz show The Moneymakers and its new spin-off Junior Moneymakers, variety show Young Talent Time, morning chat and advertorials on In Melbourne Today plus the line-up of afternoon shows include debuts for The Price Is Right and The Mike Walsh Show.
Then to wrap up, there's first release movies, specials featuring Germaine Greer "at her best" and veteran performer Vera Lynn at Melbourne's Festival Hall, Eyewitness News, sport and special events. There's also a series of Australian plays, starting off with Brumby Innes: "Australia's original male chauvinist pig. He's tough, hard-drinking, hates authority, loves women. And he's thoroughly entertaining."
Source: TV Week, 3 February 1973