Cover: Kym Wilson (A Country Practice), Cathy Godbold (Newlyweds)
To much to Beare?
Plans for production of a sixth series of Mother And Son are now in doubt following the recent nervous breakdown of the show's main co-star Garry McDonald.  An ABC spokesperson told TV Week, "Garry hasn't signed to the series as yet, but they're going ahead and writing the series.  We have our fingers crossed that he'll be all right in time.  We'll just have to wait and see."  Meanwhile, McDonald's co-star Ruth Cracknell reflects on her character Maggie Beare's impact, as the series approaches the tenth anniversary of its debut.  "She's given me wonderful memories.  In a way it spoils you for anything else because the standard is so high," she told TV Week.  "She's given me a degree of fame which is both good and bad.  Cars pull up alongside me, and it's people of all ages.  Kids of eight up to 80, most people know me.  In my affections, Maggie would have to rate in a box of her own because for good or ill — and it's mostly good — she has changed so much of the public's perception of me."
Oprah in the hot seat
Carmel Travers, reporter for Network Ten's Inside Edition, has secured an exclusive interview with US talk show queen Oprah Winfrey.  Travers (pictured) has flown to Chicago to profile America's highest-paid woman.  "It's a real coup for us," Travers told TV Week.  "I just think she's a fascinating person — she's wealthy, she's black, she's got all sorts of personal hang-ups, she's feisty and she survives in a man's world.  To me, she has all the things that might make it difficult to succeed.  I want to know how she does it."
Rachel gives Midday the slip
Rachel Friend is leaving her role as on-road reporter for Midday With Ray Martin to follow her fiance Craig McLachlan to London where he will soon be appearing in the stage production of Grease.  But Nine insists Friend isn't cutting ties entirely, as she may be filing stories for the show from London.
Briefly…
Industry rumours suggest that Alan Dale is to be written out of Neighbours in a manner which will prevent his character Jim Robinson from ever returning.
New Nine Network boss Bruce Gyngell is believed to be making his presence felt.  Apparently he's not a fan of sitcom All Together Now, a series that hasn't been doing too well in the ratings, and it's believed the show may wrap up at the completion of the current series.  Gyngell is also of the impression that Nine is not catering to the female audience and plans to fix this with a new Thursday night line-up including US series Dr Quinn Medicine Woman and new Aussie drama Law Of The Land.
Expect to see Bert Newton appearing soon in a soft drink advertising campaign, featuring a Sixties nostalgia theme.  Despite intense secrecy on the project, a TV commercial has already been filmed in Sydney.
Simon Townsend's new TV venture, TVTV, is now ready to roll after the initial launch date had to be postponed at the last minute.
Lawrie Masterson: The View From Here
"If timing is everything, then the first edition of Attitude was way off beam.  Or maybe not… who's to know?  Attitude — the ABC's new current affairs program aimed at the youth market — opened with an almighty swipe at those it obviously considers responsible for Australia's appalling level of employment.  A barrage was aimed at Paul Keating's much-publicised youth jobs summit — which was dismissed as a waste of time — and those in authority generally were taken to task.  Libreral Party commercials and broadcasts aside, Attitude was about the most damning television broadside aimed at the Government since Mr Keating announced, then won, the election.  And that brings into focus even more sharply the question of timing.  It is a thorny question, too, because it can cut both ways.  Had this particular edition of Attitude run three days before the election instead of three days after, I'm certain cries of bias would have heard from the left of centre. Timing aside, Attitude opened solidly, confidently and with a great sense of purpose."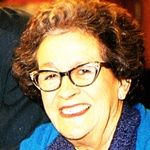 Loose Talk
"Wealth is not all that important." — John Elliott.  "It's usually people with a lot of money who say that money doesn't matter." — Derryn Hinch, Hinch, Ten.
"I know a catatonic pig when I see one, Bernice." — Esme Watson (Joyce Jacobs, pictured), A Country Practice, Seven.
"What do you want a filofax for?" — Ben (Ben Oxenbould).  "To fax filos." — Betty (Julie McGregor), Hey Dad, Seven.
Program Highlights (Melbourne, April 4-10):
Sunday:  Afternoon sport includes AFL (live from Sydney, 2pm, and from Adelaide, 5.30pm, Seven), surf lifesaving (11am, Nine) and the Malaysian 500cc Grand Prix (5pm, Nine).  Sunday night movies are To Live And Die In LA (Seven), Mr And Mrs Bridge (Nine) and Heathers (Ten).  Documentary series True Stories (8.30pm, ABC) presents Black Man's House — the story of white racism, black survival and the revision of history; exploring the meaning of being black and whether the Tasmanian aborigines died out with the death of Truganini in 1876.
Monday:  In Healthy Wealthy And Wise (7.30pm, Ten), Ross Greenwood has advice for those thinking of buying into a franchise business.  In A Country Practice (7.30pm, Seven), Darcy (Kym Wilson) and Lee Stephens (Beth Champion) become victims of date rape when they go out with a couple of medical students.
Tuesday:  In All Together Now (8pm, Nine), Tracy (Rebecca Gibney) discovers Anna's (Jane Hall) new boyfriend (Brett Partridge) is the son of a sleazy rip-off merchant.
Wednesday:  In a special edition of Dateline (7pm, SBS), Jane Hutcheon examines Malaysia's march towards industrialisation and interviews business people and polticians in Kuala Lumpur.  Rock star Jimmy Barnes is the guest on Face The Press (8pm, SBS).
Thursday: In Phoenix (8.30pm, ABC), Howie (David Roberts, pictured) is the target of complaints of sexual assault by Lindy (Nadine Garner, pictured).
Good Friday:  Seven's annual Royal Children's Hospital Good Friday Appeal dominates the day.  The telecast starts at 9.00am and continues through to midnight — breaking only for news (12pm, 6pm), Real Life, Home And Away and Talk To The Animals — with the evening component featuring a variety concert from the World Congress Centre, Melbourne.  In a special edition of Compass (7.30pm, ABC), Christina Koutsoukos and Mark Warren report on the state of women in the Roman Catholic church in Australia.
Saturday:  In Beyond 2000 (7.30pm, Seven), Amanda Keller visits Hong Kong Harbour where night ferries carry a front mounted video camera which produces a high quality image, and Tracey Curro visits the Energy Partners Company which is committed to making fuel cells an energy alternative.
Source: TV Week (Melbourne edition), incorporating TV Times and TV Guide.  3 April 1993.  Southdown Press.