Cover (main): Katey Sagal (Married… With Children), (top right): Matthew Krok (Hey Dad!)
Back to the back of beyond
Actor John Hargreaves, starring in the ABC mini-series The Leaving Of Liverpool, found himself on a sentimental journey when production of the series took him to the small town of Merrygoen. Just a few kilometres north is the town of Mendoorin where, as a 19-year-old, Hargreaves arrived to take up a post as a school teacher. The Leaving Of Liverpool, telling the story of Britain's child migrants who were shipped off to Australia after World War II, marks Hargreaves' return to Australia after living and working in Paris for several years.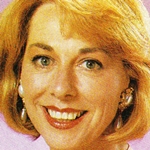 Chances loses parental guidance
Two more of Chances' original cast are now to be written out. John Sheerin and Brenda Addie (pictured), who played the parents in the Taylor family,  will finish in the series over the next few months. Their departure virtually marks the erasure of the family unit who were at the centre of the show's original premise — a family who win the lotto — with only Alex Taylor (Jeremy Sims) remaining.
On her bike!
Actress Justine Clarke, who has starred in Home And Away, Family And Friends, Golden Fiddles, Come In Spinner and as Cameron Daddo's childhood sweetheart in the upcoming Seven Network mini-series Tracks Of Glory, says it is unlikely she'll be seen on television again.  "I'd never do another series again and I couldn't see myself doing television again at all, unless it was something incredibly good," she told TV Week. Clarke, who has just returned from the United Kingdom where she was starring in a Home And Away musical, is now preparing for her next role in The Murderer at Queensland's Karmac Theatre.
The gang's all here!
Network Ten series E Street has gone from serial killer Mr Bad (Vince Martin) to a mob of gangsters as it aims to boost its ratings. The 12-week storyline also leads to some of the raciest sex scenes to have been depicted in the series, including a violently passionate scene between Jack Brown (Andrew Williams) and gangster's moll Melanie (Pippa Grandison, pictured). "It was meant to be a lot racier than what you'll see on screen," Grandison told TV Week.  "You can only go so far in a 7.30pm timeslot."
Briefly…
Good Morning Australia host Mike Hammond is said to have been furious when he walked into work and was told that he had a new co-host, Joy Smithers. Hammond walked off the set and did not return until the last minute before airtime. On the same day, weather presenter Susan St John was given the axe.
Colette Mann could be headed to the US as the game show pilot she taped in recent weeks has attracted the interest of a US syndication company. Producer Ric Boland said it is possible that the show will go into production in the US with Mann as host.
The competition is firing up between travel shows Getaway (Nine) and Holiday (ABC). With Holiday's new episodes delayed until late in the year, Getaway is dispatching reporters to cover travel destinations before they're featured on Holiday. Apparently there is a very reliable leak out of the ABC informing Getaway of Holiday's planned stories.
Alison Brahe, wife of Cameron Daddo and host of Nine's children's show Guess What?, is keen to pursue an acting career. Brahe, who finishes up on Guess What? soon, has caught the interest of Home And Away producers.
The Nine Network has denied rumours that Tania Lacy is set to replace Sophie Lee as the host of Sex. "Tania has done a story for Sex, but she is not replacing Sophie Lee," a network spokesperson told TV Week.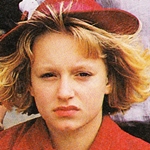 Lawrie Masterson: The View From Here
"No matter how brilliant or otherwise the mini-series The Leaving Of Liverpool turned out to be, it was always going to be a tough one for the ABC to sell to the viewing public. Its subject matter is unpalatable and frequently grim. It has some fine actors, but none with the mass appeal available with two previous mini-series triumphs, Come In Spinner and Brides Of Christ. The leading roles in The Leaving Of Liverpool are played, in fact, by two previously unknown teenagers (Kevin Jones and Christine Tremarco, pictured) from that somewhat dank city on England's River Mersey. From a television consumer's point of view, The Leaving Of Liverpool is an arduous task for several reasons — the narrative leaves one almost always uncomfortable, sometimes even slightly repulsed; the accents of the two young principals create such difficulties aurally that I seriously question whether subtitles might have been considered; and, towards its conclusion, the story appears to veer slightly out of control."
Program Highlights (Melbourne, July 5-11):
Sunday:  Ten presents its annual Deafness Appealathon, starting at midday with Bert Newton and continuing during program breaks throughout the afternoon. SBS begins two weeks of coverage of the world's premier bike race, the Tour de France, with half-hour highlights packages every night at 6.00pm. Sunday night movies are Delta Force 2 (Ten) and the German film Men (SBS) up against the debut of mini-series Tracks Of Glory (Seven) and Intruders (Nine). Nine then crosses to London for the Men's Singles Final of Wimbledon.
Monday:  In A Country Practice (Seven), on what would have been their wedding anniversary, Frank (Brian Wenzel) bares more than his soul when he obey's Shirley's (Lorrae Desmond) last instructions.
Tuesday:  In GP (ABC), Steve (Michael O'Neill) enters the world of showbiz when patient and stand-up comic Eddie Hogg (Tony Rickards) invites him to see his act. Seven crosses to Football Park, Adelaide, for the AFL State Of Origin match between South Australia and Victoria. SBS debuts a New Zealand-based series, The Grass Is Greener, profiling famous New Zealanders who have found fame across the Tasman, including comedian John Clarke, actor Sam Neill, entrepreneur Harry M Miller, filmmaker Jane Campion and TV host Derryn Hinch.
Wednesday:  Mini-series The Leaving Of Liverpool debuts on ABC. In Hey Dad! (Seven), Martin (Robert Hughes) decides to sell his Volvo and Sam (Rachael Beck) offers to buy it. Former A Country Practice star Syd Heylen makes a guest appearance in E Street (Ten) as Reggie the clown. Interview program Face The Press (SBS) presents its 100th episode as three former Prime Ministers — Gough Whitlam, Malcolm Fraser and Bob Hawke — face questions about Australia in the 21st Century.
Thursday:  In Bligh (Seven), the Colony's Secret Service uncovers a foul plot to assassinate Governor Bligh (Michael Veitch). Disguised as a convict prisoner, Bligh is held safely in jail while convict Griffin (Jimeoin) is made to pose as Bligh in case the assassin should strike. ABC screens the conclusion to The Leaving Of Liverpool.
Friday:  Burke's Backyard (Nine) presents a special edition from Ireland. ABC debuts a four-part documentary series, Track Record, tracing the history of Australian railways.
Saturday:  ABC presents a direct coverage of Puccini's opera Tosca from the Church of Sant'Andrea della Valle, Rome — starting with Act One at 8.30pm and then Act Two at 4.15am (interrupting Rage), with Act Three shown during Sunday.
Source: TV Week (Melbourne edition), incorporating TV Times and TV Guide.  4 July 1992.  Southdown Press.