5 June 1976:
Young Talent Time celebrates its fifth anniversary — although the series actually met that milestone in April.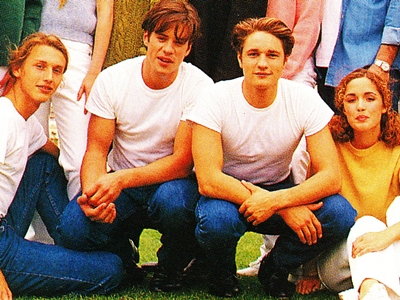 5 June 1995:
The first episode of Ten's new soap Echo Point, slotted to run back-to-back with Neighbours and in competition with Home And Away. Poor ratings led to the series moving to 6.00pm then to a late night timeslot for its final episodes. Nineties soap gets online re-run
The final episode of ABC comedy series Funky Squad, a parody of 1970s cop dramas. Flashback to Funky Squad
Classic TV Guides: 
Today's Front Page:
5 June 1976: Denise Drysdale — two-time TV Week Gold Logie winner, formerly from The Ernie Sigley Show who has since moved on to The Don Lane Show, The Bob Maumill Show and an upcoming 0-10 Network sitcom, The Bluestone Boys.