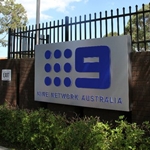 This weekend marks the shift of Nine's Sydney operations to a new address in North Sydney — ending 64 years at Artarmon Road, Willoughby.
The move comes five years after Nine sold the Willoughby site for $147.5 million, with Nine holding a lease while it prepared to move to the new address.
The Willoughby studios were still being built when TCN9 launched as Australia's first TV station on 16 September 1956.
Bruce Gyngell presented the opening night introductions from a makeshift studio at the Willoughby site, while many of the early live shows from TCN came from a temporary studio set up in a church hall in Surry Hills.
Some of the shows to have come from Willoughby included Bandstand, Sound Of Music, Tonight With Dave Allen, Tonight With Don Lane, World Of Sport, The Super Flying Fun Show, Wide World Of Sports, The Mike Walsh Show, Midday, Sunday, 60 Minutes, Graham Kennedy's News Show, Robbo's World Tonight, Today, A Current Affair, The Footy Show, Mornings, Australia's Funniest Home Video Show and its infamous spin-off, Australia's Naughtiest Home Video Show.
The studios also hosted thousands of news bulletins — many of them fronted by Brian Henderson (pictured) for over 40 years before his retirement in 2002. Henderson also hosted Bandstand from 1958 to 1972.
The final broadcast from Willoughby will be on Weekend Today on Saturday, with broadcasting from 1 Denison Street, North Sydney, starting on Saturday night.
As well as Nine Network, the new address will also house staff from Nine's newspapers The Sydney Morning Herald and Australian Financial Review.
In preparing for the final shift to North Sydney, Nine commissioned photographer Angie Summa over the past few months to document some of the sights, people, memories and archives as 64 years of television from Willoughby comes to an end. The following is a sample provided by Nine: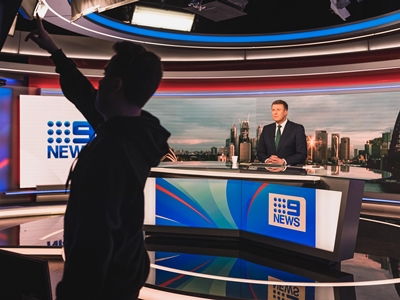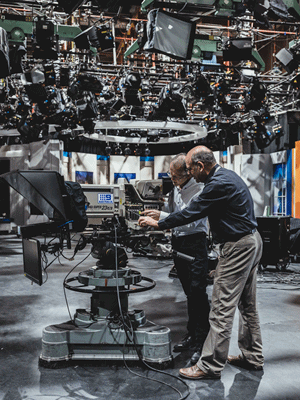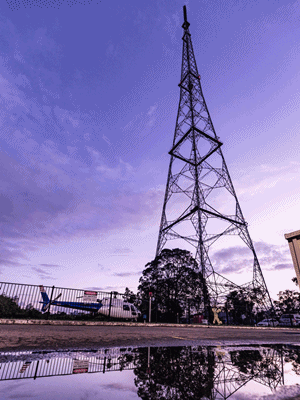 YouTube: 9 News Australia
Source: Broadcasting & Television, 21 September 1956. Angie Summa