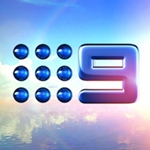 For almost 60 years it has hosted some of Australian TV's most successful personalities and productions. Today, the Nine Network announces that it has sold its studio property in the Sydney suburb of Willoughby for $147.5 million.
Nine advises that the property has been bought by Hong Kong-based Euro Properties, with the sale expected to be completed in two years.
Nine has also secured a lease on the property for a further three years while it moves to new state of the art facilities.
The sale is still subject to FIRB approval and other standard completion requirements.
Nine Entertainment Company's Chief Operating Officer and Chief Financial Officer Simon Kelly said, "The move from the birthplace of Australian free-to-air television is a significant milestone for Nine. Our relocation to state of the art facilities will enable us to further optimise our operations as we evolve our business model in a digital world."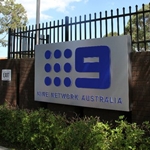 The Willoughby studios date back to the earliest days of Australian television — as TCN9 was the first station launched in Australia in September 1956. Some of the shows to have come from the studios have included Bandstand, Sound Of Music, Tonight With Dave Allen, The Super Flying Fun Show, Wide World Of Sports, The Mike Walsh Show, Midday, Sunday, 60 Minutes, Graham Kennedy's News Show, Robbo's World Tonight, Today, A Current Affair, The Footy Show, Mornings, Australia's Funniest Home Video Show, its infamous spin-off, Australia's Naughtiest Home Video Show, and thousands upon thousands of news bulletins.
Nine's Melbourne station GTV9 moved out of its Bendigo Street studios in 2010, while Nine's Adelaide and Perth stations are currently in the process of relocating from their original premises.
Source: Nine News