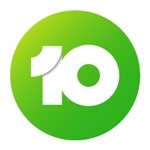 One of the quirks in Australia's television history is that the Ten Network celebrated its 50th anniversary just a few years ago.
However, today, its Adelaide station — ADS Ten — turned 60.
The anomaly has come about as ADS originally began as ADS7 on 24 October 1959 (You can read more about that here). It went on to join what became the Seven Network.
In 1987, ADS7 ended up under control of interests associated with the Ten Network, while rival channel SAS10 was firming up ties with the Seven Network. The two channels did a swap of frequencies and network affiliations to match their numbers up with the rest of the network. ADS7 therefore became ADS10 and joined Ten.
Back in the the 1960s and '70s, well before any awkward channel swaps took place, ADS7 took out many full page ads in South Australia's local TV magazine TV Radio Guide. Here is just a sample, in no particular order: