The changing, challenging and shrinking media landscape has seen some significant deals in recent times.
In 2017, Network Ten was in receivership and was rescued by a takeover from American network CBS. Last year, the Nine Network completed a merger with Fairfax Media to create a giant of online and print media, radio and television.
Now it appears that the Seven Network is set to made the next big media pounce — with Seven West Media bidding to takeover its long-time regional partner Prime Media Group in a deal worth $64 million.
Prime's board has endorsed the bid but it is still subject to a shareholder vote and regulatory approval from ACMA and ACCC.
Seven West Media controls the Seven Network stations in Sydney, Melbourne, Brisbane, Adelaide, Perth and regional Queensland. Seven West Media also owns Pacific Magazines, The West Australian, The Sunday Times (Perth) and regional newspapers across Western Australia.
Prime Media Group operates the Prime7 regional network in Victoria, New South Wales, Australian Capital Territory and Gold Coast, and GWN7 in Western Australia. Prime also has half shares in supplementary licences for West Digital Television (the Nine affiliate in regional WA) and Nine Mildura.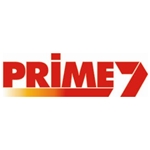 Prime, formed by Paul Ramsay in 1986 when he purchased a number of independent regional stations in New South Wales and Victoria. has been Seven's regional affiliate partner since aggregation commenced in regional markets in 1989.
The merged entity is estimated to give Seven West Media a total potential audience of 18 million people across the mainland eastern states and Western Australia.
Seven expects that the merger will deliver $11 million in cost savings, although Seven recently-appointed CEO James Warburton has claimed that there will be no cutbacks to regional news services.
In a separate deal, Seven West Media has also sold off its Western Australia radio network Redwave to Southern Cross Austereo for $28 million. Redwave operates two radio networks, Spirit Radio and Red FM.
Source: Seven News, ABC, The Age