For almost 60 years, regional network NBN, covering Northern NSW, has been based at studios in Mosbri Crescent, Newcastle. This weekend marks the end of an era as tonight (Sunday) marks the final NBN News bulletin to be broadcast from the studios. From Monday, NBN News will come from new facilities at Honeysuckle, culminating the broadcaster's transition from the old site to the new.
The Mosbri Crescent studios opened in March 1962, making NBN3 the first regional TV station in New South Wales. Construction of the premises had been 18 months in the planning – culminating in a two-studio complex capable of producing large-scale "live" production as well as news bulletins, women's and children's programs, weather reports and commercials.
NBN continued to maintain a level of production from Mosbri Crescent – with programs over the years including a local franchise of pre-school program Romper Room, the long-running Travel Time With Jayes, morning shows The Breakfast Club and Today Extra, and telethons and community announcements for local charities. The station's mascot Big Dog has also been a favourite with junior viewers for many years.
In 1972, NBN3 launched the first one-hour news service on Australian regional television, presenting a format that continues with NBN News to this day.
NBN3 also provided production support for an early 1970s drama, Silent Number, for the Nine Network and in the late 1970s produced the national program Variety Italian Style.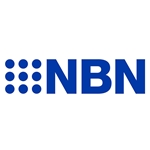 Prior to NBN's last news bulletin from Mosbri Crescent will be the special Goodbye Mosbri, hosted by newsreaders Paul Lobb and Natasha Beyersdorf.