Actor Paul Cronin, best known as family patriarch Dave Sullivan in The Sullivans, has died at the age of 81.
Born in South Australia, Cronin's early career was in engineering and was far removed from showbusiness. He eventually enrolled at a drama school in Adelaide and performed in the local amateur theatre company. It was only when his engineering career took him to Melbourne that he was encouraged by his wife to audition for Crawford Productions.
At Crawfords, he gained guest roles in Homicide and Division 4 before being cast as motorcycle cop Gary Hogan in the rural crime drama Matlock Police. He starred alongside Michael Pate, Grigor Taylor, Vic Gordon and later Tom Richards.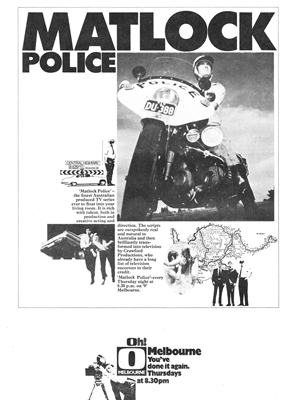 The series continued for five years, with Cronin's character then taking on the lead in a spin-off series, Solo One, for the Seven Network. Solo One only lasted 13 episodes and Cronin was anticipating another career change into real estate, until Crawfords cast him as Dave Sullivan in its upcoming series The Sullivans for the Nine Network.
The Sullivans debuted in November 1976 and became a huge success for Nine in Australia, and sold well overseas. Cronin went on to win a string of Logie Awards, including the Silver Logie Most Popular Actor five times. While other cast members (including Lorraine Bayly, pictured) moved on from The Sullivans over its six year run, Cronin stayed as a constant figure. So it was big news when he announced early in 1982 that he was leaving the series after a falling out with the Nine Network. Although Nine had plans to continue the series without him, it ended up using Cronin's exit as a means to wrap up The Sullivans after 1114 episodes.
After leaving Nine, he immediately signed up with Network Ten, returning to the studios where he had made Matlock Police, but not for a drama series. He was intending to host a variety show, Paul Cronin's Australian Amateur Hour, a TV adaptation of the long-running radio program that was successful back in the 1950s.
Paul Cronin's Australian Amateur Hour did not go beyond the pilot stage, and Cronin's next venture for Ten was telemovie Matthew And Son, co-starring with Darius Perkins and Paula Duncan. Produced by Johnny Young, the telemovie was hoped to extend into a series, but was not picked up and Cronin was soon to leave Ten.
Later acting credits included The Flying Doctors, State Coroner, Frontline and the mini-series A Place To Call Home.
Cronin also had other business interests, including the partnership to launch the Brisbane Bears football club, as part of the then VFL's extension into Queensland. He served as president of the club (now the Brisbane Lions) for two years.
He continued to appear on television in commercials and maintained regular ties with radio, in particular at radio 3AW in Melbourne, as a presenter of Remember When and Nightline, usually when one of its regular hosts, Bruce Mansfield or Philip Brady, were away.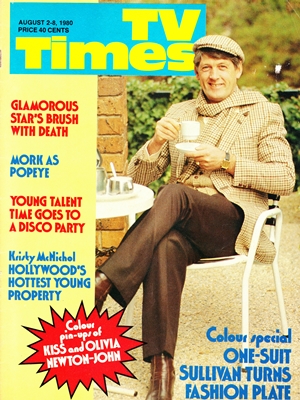 Source: ABC, IMDB. TV Week, 9 December 1978, 27 January 1979, 9 February 1980, 15 May 1982, 13 November 1982. TV Times, 2 August 1980.