Today marks the switch off of analogue television signals across Western Australia outside of the Perth metropolitan area.
The switch off affects local transmissions of ABC1, GWN7, WIN and SBS1.  Ten West has been operating digital-only since its launch in 2010.
Analogue signals were switched off in Perth in April.
According to the latest Digital Tracker report, covering the period January to March 2013, around 90 per cent of households in the affected area have already converted at least their main television set to digital.  This is up from 76 per cent of households in the same period 12 months ago.
The closure of the analogue signal brings to an end over 45 years of analogue television broadcast in regional Western Australia.  The first station to broadcast was ABC station ABSW5, Bunbury, in 1965.  ABC then expanded into other major regional centres including Southern Agricultural (Albany), Kalgoorlie, Carnarvon, Port Hedland, Esperance and Geraldton.
The first commercial station was BTW3, Bunbury, in 1967, followed by GSW9 Southern Agricultural in 1968.  VEW8 Kalgoorlie followed in 1971, and GTW11 Geraldton in 1977.  These stations are now all branches of regional network GWN7 (formerly Golden West Network), owned by Seven Network affiliate Prime.
Satellite communications allowed the expansion of ABC into smaller, more remote areas in the early 1980s via Intelsat.  These transmissions were transferred to the domestic satellite Aussat in 1985.
The Aussat satellite also allowed the expansion of commercial television into remote parts, with Golden West Network (GWN) commencing operation via satellite in 1986.  GWN's satellite transmission made obsolete the Mining Television Network, a network of transmitters located at remote towns and mining sites that played program material provided on videotape dispatched from Perth.  The nature of distance travel and delivery across such remote areas meant that program material was never guaranteed to arrive at its required destination for local broadcast.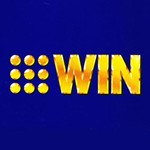 In 1999 regional WA received its second commercial network, WIN, initially providing a relay of Nine and Ten network programming, with GWN aligned to the Seven Network.
A third commercial network, Ten West, was launched in 2010 as a joint venture between GWN and WIN.
Although GWN, WIN and Ten West all commenced digital transmission in 2010 their roll-out initially only included the primary network channels — but  viewers across regional WA now have access to the full suite of free-to-air digital channels via GWN7 (Seven), WIN (Nine), Ten West (Ten) as well as ABC and SBS.
The next analogue switch off will be in Darwin in July.