It is not often that we can witness the construction of a television station.
However, thanks to rare footage that has come to light, we now get a close-up glimpse at the formation, construction and early days of Melbourne's third commercial station ATV Channel 0 (now the Melbourne branch of Network Ten).
The licence to operate ATV0 was awarded to transport tycoon Reg Ansett in April 1963. By the end of the year, construction of a modern studio complex had commenced amid the paddocks and fields of what was then the fringe of Melbourne suburbia.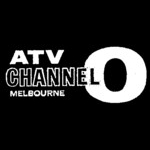 The Australian Television Archive has recently published to YouTube some of the behind the scenes moments in the construction of a studio building, including some examples of the technology of the day. There are also some on-air segments — such as snippets from This Is It! and Seven Wonderful Nights (both broadcast on opening night, 1 August 1964) and The Children's Show, and a promo for the channel's news service, ATV News Report.
Some of this footage has likely never been broadcast or not seen since originally going to air at the time.
These and many other clips of ATV0 and Australian television in general can be found at the Australian Television Archive.