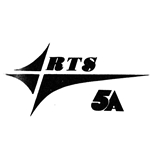 Australians of a certain age will recall old TV dials having a channel number '5A' — between Channels 5 and 6.
The extra channel, likewise channels 0 and 11, were added to Australian TV dials from 1961 as it was apparent that the previous 10-channel spectrum was not going to be enough to sustain a growing television industry.
Usage of the channel 5A frequency was restricted to country areas — mostly used by ABC, such as in Newcastle and Wollongong, but also for some low-powered translator stations for commercial broadcasters.
There was one commercial station that was allocated 5A for its main signal — Riverland Television Pty Ltd in South Australia — hence the call-sign RTS5A.
The company was informed by the Australian Broadcasting Control Board (ABCB) in August 1975 that it had been granted a licence to operate a commercial television service in the Riverland district, including towns Renmark, Loxton, Berri, Bermera and Waikerie. The station's coverage was estimated to reach around 29,000 people — making it one of the smallest TV markets in Australia.
The region was already covered by national broadcaster ABC, which had launched ABRS3 in the area in 1971, and enthusiastic viewers may have attempted long distance reception from Adelaide or from STV8 in north west Victoria. Ironically, STV8's parent company Sunraysia Television Ltd was an unsuccessful applicant for the Riverland-based service, with the government instead opting to elect the company with 80 per cent ownership from within the Riverland district.
Construction of RTS5A's studio and transmitter in Loxton was not started until October 1976, with the station planned to launch a month later. Installation of the station's technical equipment was assisted by much of it being pre-assembled and tested in Melbourne ahead of being sent to Loxton.
Test transmission for RTS5A commenced on 25 November 1976 — just in time for the station's official opening the next day!
Opening night commenced with a brief introduction to the station by Julie Blyth and John Harvey. At 6.05pm the movie The Great Race was the first program to air, followed by the official opening presentation for the station. The formalities included pre-recorded speeches by South Australian Premier Don Dunstan, ABCB chairman Myles Wright and Minister for Posts and Telecommunications, Eric Robertson, who declared the station open ahead of the address to viewers by RTS chairman Gilmore Taylor.
The night's second movie was The Guns From Navarone.
RTS5A commenced with a schedule of around 4 hours a night, not commencing before 6.00pm. Within a few months of its launch RTS had commenced local production of a weekly women's program and a sporting round-up. It was a couple more years before the channel launched a nightly local news service, which was combined with the 5-minute "classified ads" segment ahead of the relay of the national news from Adelaide. This bulletin was later expanded to 20 and then 30 minutes.
In the mid-1990s, RTS was taken over by neighbouring South Australian regional station SES8. RTS then adopted SES8's program schedule but continued to produce a local news service and be identified on-air as "5A".
 
YouTube: Dan Martin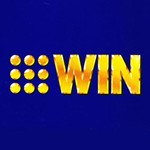 By the end of the decade both SES8 and RTS5A were bought out by WIN Corporation, owner of WIN Television in New South Wales/ACT, Victoria, Queensland and Tasmania. It was not long before RTS/SES adopted the WIN branding but continued to offer a mix of programming from all of the Seven, Nine and Ten networks.
To this day, WIN continues as the sole commercial TV broadcaster in the Riverland district. In 2003 the station launched a secondary service, WIN Ten, relaying Network Ten programming from Adelaide.
The advent of digital television has since seen RTS shift from Channel 5A to the UHF band. The station also established local relay broadcasts from all three commercial networks and most of their associated multi-channels.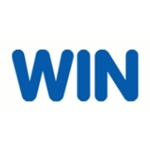 The downside of one operator providing so many channels to a relatively small population is that the cost of providing local services such as news becomes prohibitive. By 2013 WIN had closed local news services from both SES and RTS.
The only local television news service available in the region is a nightly two-minute summary presented from WIN headquarters in Wollongong.
Source: Australian TV Archive (Wayback Machine). 13th Annual Report 1960-61, Australian Broadcasting and Control Board. 28th Annual Report 1975-76, Australian Broadcasting and Control Board. Annual Report 1976-77, Australian Broadcasting Tribunal. B&T Weekly, 2 December 1976.