Cover: Tasma Walton, Lisa McCune (Blue Heelers)
Wake up, Ramsay Street!
Network Ten has denied rumours that there were plans to dump Neighbours in favour of a new soap being developed by Southern Star, the producer of Ten's ill-fated Echo Point. "The network is totally committed to keeping the show on air and is very happy with the new direction the show is taking," Greg Stevens, the former Home And Away script producer now working on Neighbours, told TV Week. Ratings for Neighbours have taken a dive in recent times, with figures dropping to low double-digit shares in Sydney and Melbourne, and occasionally hitting single digits up against Today Tonight and A Current Affair. Stevens is confident that the new-look Neighbours, featuring more dramatic storylines and some surprising guest characters, will boost the ratings. "I believe that if we give the public good, strong emotional-based stories, they will respond with increased loyalty." Viewers will start to see the changes on air from August, coinciding with a major publicity campaign.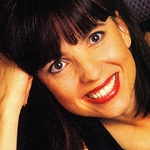 The gift of the gab!
Former The Comedy Company regular and Kittson Fahey co-star Maryanne Fahey (pictured) is making a return to TV — but you won't see her on screen. Fahey is one of cast of actors providing voices for the Nine Network's animated series Crocadoo. Also featuring in the 26-part series are Judy Morris, Simon Westaway, David Gibson and Aaron Pedersen. Fahey's former husband Ian McFadyen is also working as a writer for the series. Crocadoo tells the story of the battle between a hard-nosed property developer and a bunch of crocodiles.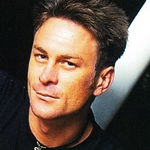 Grant's bald role
Former Blue Heelers star Grant Bowler (pictured) has landed a role in Network Ten's new medical drama Medivac, playing the part of Dr Archibald Craven. "The character's great," Bowler told TV Week. "He's a very fine doctor who's a heavy metal drummer at night. He's got a shaved head, tattoos, the whole bit." Bowler has also adopted the character's wild-boy image by shaving his head and applying some fake tattoos. Viewers will also see Bowler soon in an eight-week guest stint on Pacific Drive, playing the role of leather-clad conman Garth Stephens. Production of Medivac is now in progress in Brisbane.
Briefly…
Don't Forget Your Toothbrush's Tim Ferguson is to host a pilot for a new version of Blankety Blanks, the top-rating game show hosted by Graham Kennedy in the 1970s. The pilot, being produced at Nine, is set to feature panellists including Ernie Sigley, Ian 'Molly' Meldrum and Elle McFeast (Libbi Gorr).
Production of Foxtel's soap parody Shark Bay has wrapped up, with the series due to debut in July. Series co-star Tina Thomsen is now set to return to Home And Away for a one-week guest stint, while Rowena Wallace is to join the cast of Pacific Drive.
Journalist Sallianne Deckert (pictured), previously from A Current Affair and Sex, is the newest recruit to Seven's Talk To The Animals. Although Deckert grew up on a farm in Victoria, she wasn't quite prepared for working with animals in her new job. "I thought I knew quite a bit about animals, but I've realised I don't know anything at all," she told TV Week. "I'm finding out more and more as we go."
TV's National Top 10 (Week Commencing 9 June 1996):
Source: AC Nielsen Australia Pty Ltd
| | | | | |
| --- | --- | --- | --- | --- |
| Rank | Program | Network | Day(s) | Viewers |
| 1 | Blue Heelers | Seven | Tue | 2329000 |
| 2 | ER | Nine | Thu | 2238000 |
| 3 | Better Homes And Gardens | Seven | Tue | 2199000 |
| 4 | The Great Outdoors | Seven | Tue | 1965000 |
| 5 | Burke's Backyard | Nine | Fri | 1953000 |
| 6 | Our House | Nine | Wed | 1849000 |
| 7 | 60 Minutes | Nine | Sun | 1821000 |
| 8 | National Nine News | Nine | Sat | 1805000 |
| 9 | National Nine News | Nine | M-F | 1794000 |
| 10 | JAG | Seven | Mon | 1792000 |
Program Highlights (Melbourne, June 29-July 5):
Saturday: Beyond 2000 (3.30pm, Ten) reports on a deadly poison that gives new life to kids with cerebral palsy; and a rocket that could replace the space shuttle. In Sweat (5.30pm, Ten), ignoring warnings from Greg (Quintin George) not to overdo it, Stewie (Heath Bergersen) pushes himself to the limit to impress the guest coach. Saturday Night Football (8.30pm, Seven) includes Fremantle Dockers versus North Melbourne, live from Perth.
Sunday: AFL Sunday includes Adelaide Crows versus Melbourne (2pm, Seven), live from Adelaide, followed by highlights of Footscray versus West Coast Eagles (5pm, Seven) from Whitten Oval in Melbourne. Les Murray and Johnny Warren present a half-hour review of Euro 96 (7pm, SBS) ahead of tonight's final, while Mike Tomalaris (pictured) and Phil Liggett present the first highlights from the Tour De France (7.30pm, SBS). Sunday night movies are Rising Sun (Seven) and Mad Dog And Glory (Ten) up against the debut of mini-series Gulliver's Travels (Nine). The Euro '96 Final (4am, SBS), Czech Republic versus Germany, is live from Wembley Stadium in London.
Monday: In Neighbours (6.30pm, Ten), Casper (Adam Fiorentino) is scared half to death by the sight of a partially hidden body in the boys' clubhouse. In Water Rats (7.30pm, Nine), the crew are kept busy by a group of drunken university students on Shark Island and are given a hand by national parks and wildlife officers. Healthy Wealthy And Wise (7.30pm, Ten) presents the second of its special episodes from along the Murray River — with Iain Hewitson looking at the fruit offerings of the Sunraysia region, Jim Brown reports on local camping sites, and Peter Wherrett investigates the ingenuity of paddle-steamers.
Tuesday: In The Great Outdoors (8pm, Seven), Frankie J Holden tours the Moroccan city of Casablanca. In GP (8.30pm, ABC), Henry's (Steve Bisley) loneliness propels him to the gym where he becomes involved with an instructor. In Blue Heelers (8.30pm, Seven), as the Heelers become involved with discipline problems at the local high school, Tom (John Wood) realises that his own problems are nothing in comparison to that of the new school principal's.
Wednesday: In Neighbours (6.30pm, Ten), Angie (Lesley Baker) and Stonie (Anthony Engelman) come to grips with the robbery; while Lou (Tom Oliver) realises his relationship with Cheryl (Caroline Gillmer) is shaky.
Thursday: In Home And Away (7pm, Seven), Duncan (Lewis Devaney) and Dylan (Corey Glaister) tape over Angel's (Melissa George) video of Shane. In Mercury (8.30pm, ABC), Tess (Julie Forsyth) takes over Rocco's (Michael Veitch) newspaper column for the week.
Friday: In Home And Away (7pm, Seven), Chloe's (Kristy Wright) attacker is caught. Rex Hunt Fishing Adventures In The Kimberleys (8.30pm, Seven) features Rex Hunt touring the Kimberley region in Australia's north west, experiencing breathtaking views of the Pentecost and Chamberlain Rivers. Friday Night Football (9.30pm, Seven) features North Melbourne versus Carlton from the Melbourne Cricket Ground.
Source: TV Week (Melbourne edition), incorporating TV Times and TV Guide. 29 June 1996. Pacific Publications Pty Ltd.