SPECIAL: Today after 45 years Days Of Our Lives departs Australian television as the longest running continuous drama on our screens.
To mark the occasion Television.AU joins with TV Tonight in this special joint post, to recognise enduring television programs that have survived the volatile world of television (excluding News / Sport).
DK:  David Knox, tvtonight.com.au
AB:  Andrew Bayley, televisionau.com
Royal Children's Hospital Good Friday Appeal, Seven
1957
DK: What began in 1931 by the Herald and Weekly Times was first broadcast in 1957 in conjunction with radio 3DB. It expanded to its first full-day telethon in 1960 and has since become a Victorian tradition, with year-long fundraising events across the state.  Seven Network personalities from Sydney and Melbourne devote their annual Good Friday to this cause, frequently giving rise to spontaneous live television moments that only telethons can deliver. More than $270 million has been raised since the Appeal's inception to fund research and development programs at Melbourne's Royal Children's Hospital.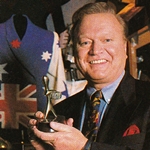 TV Week Logie Awards, Various
1961
DK:  First seen as 8 awards during a 1959 episode of In Melbourne Tonight with Googie Withers as host, it was Graham Kennedy who was awarded "Star of the Year." The first telecast was in 1961 from the Chevron-Hilton in Sydney on the ABC.  Since then it has become known as TV's "Night of Nights" when industry gather to recognise their achievements, but not without frocking up and imbibing first. The unscripted moments are numerous and the international guests have featured everyone from John Wayne to Joan Rivers ("I don't why the f*** I'm here!"). Nine has been host broadcaster since 1996 and Mr. Logies himself, Bert Newton (pictured), has hosted solo more than any other: 19 times. Love them or hate them, and it's an Aussie tradition to do the latter, they remain the nation's #1 awards night.
Four Corners, ABC
August 1961
DK: Officially Australia's longest running single program, ABC's public affairs show has put stories on the national agenda for more than 50 years. From social issues, politics, crime, environment, war, immigration, whistle-blowing and major investigations, Four Corners has done them all.  In 1961 cameras took us to Box Ridge Aboriginal Reserve near Casino, NSW; a report on Queensland police corruption in 1987 led to the Fitzgerald Inquiry; in 2009 it detailed a culture of footballers & sex and in 2011 we learned of the treatment of Australian cattle in Indonesian abattoirs.  A 'Who's Who' of journalists and producers has worked on Four Corners including John Penlington, Mike Willesee, Caroline Jones, Andrew Olle, Kerry O'Brien, Paul Lyneham, Jonathan Holmes and Bruce Belsham.
Doctor Who, ABC
January 1965 / 2005
DK: The BBC's sci-fi adventure series has transformed nearly as many times as the Time Lord himself.  First broadcast in 1965 with William Hartnell, it has endured through haphazard scheduling and eleven actors as The Doctor.  In 1976 when the ABC stopped purchasing new episodes angry fans protested in Sydney, leading to the formation of the Australian fan club.  Eventually the show was axed in 1989 until it was revived to great success in 2005 with Christopher Eccleston and subsequently David Tennant and Matt Smith.
Play School, ABC

July 1966
AB: Generations of Australian pre-schoolers, and their parents, have spent their mornings and afternoons with the various presenters and characters of Play School. For any actor the role of presenter on Play School is a much-sought after addition to their CV – with the list of presenters over the last 47 years including some of Australia's most successful and popular actors.
Days Of Our Lives, Nine
March 1968
AB: Mention the words "Days Of Our Lives" and anyone from just about any generation will know what you're talking about.  A survivor of daytime TV in the US – where it is now one of only four daytime soaps still in production – and for decades the flagship of Nine's afternoon schedule in Australia. The show's future in Australia is uncertain, with Nine dropping the series after 45 years, but it has a loyal following who will no doubt follow it should it re-emerge via another free-to-air or pay TV provider.
The Golden Years of Hollywood, Nine / Seven / TEN / Foxtel
1967 / 1975 / 1980 / 1995
DK: Bill Collins began presenting classic Hollywood films to Australians in 1963 on the ABC, but his Golden Years Of Hollywood brand began on Nine in 1967 moving with him all the way to Foxtel in 1994.  "Mr. Movies" still presents the best of Hollywood every week now with an OAM and a Logies Hall of Fame to show for it. God bless Bill!
Telethon, Seven
1968
AB:  Since its inception in 1968 the Perth-based Telethon has raised over $130 million for children's charities and medical research. As well as attracting celebrities from across the Seven Network, the annual weekend event has also featured international guest stars such as Sammy Davis Jnr, Stevie Wonder, Michael Jackson, Julian Lennon, Celine Dion and Harry Connick Jnr, with some making the trip to Perth solely for Telethon.
Carols By Candlelight, 0-10 / Nine
1969
AB:  Melbourne radio identity Norman Banks created the first Carols By Candlelight in 1938.  Since then the annual event has become a tradition followed by Australians all over the country in celebrating Christmas and acting as a fundraiser for Vision Australia.  The event was first televised in 1956 as part of GTV9's pre-launch test transmissions but did not become an annual television event until 1969, initially on the 0-10 Network.  The Nine Network has been the Carols broadcaster since 1979, hosted for many years by Brian Naylor, then Ray Martin followed by Karl Stefanovic and Lisa Wilkinson.
Sesame Street, ABC

January 1971
AB: No doubt one of the world's most popular and acclaimed children's programs. Launched by the Children's Television Workshop in the US in 1969, Sesame Street made its debut in Australia in 1971 – and although it has left generations of Australian children having to make a mental note to pronounce "zed" rather than "zee", Sesame Street has endured as a pop culture phenomenon as much as a source of education for young viewers.
Mass For You At Home, Ten
August 1971
AB:  Television in the 1970s wasn't all about Number 96, Abigail or Alvin Purple – it also created Mass For You At Home, giving isolated or house-bound viewers an opportunity to participate in Catholic Mass every Sunday.  For over 40 years the program has been produced with the financial support of Network Ten, and goes to air commercial-free. The program has now shifted to digital channel Eleven and also appears in repeats on community TV channel Aurora.
A Current Affair, Nine

1971-78 / January 1988
AB:  Mike Willesee's A Current Affair was a game changer for current affairs on commercial television and ran for seven years on the Nine Network.  The ACA "brand" was revived a decade later with former 60 Minutes reporter Jana Wendt at the helm.  The program cemented Wendt's reputation and popularity with the viewers, leading to her winning the Gold Logie in 1992. Although the program now leans towards tabloid journalism it does occasionally rise to the challenge of serious reporting.
The Young And The Restless, Nine / Foxtel
1974-2007 / 2007
AB:  Daytime soap The Young And The Restless made its Australian debut in 1974 and promised to be far more contemporary than its older counterpart Days Of Our Lives.  The story of two feuding families in the fictional town of Genoa City was coupled with Days Of Our Lives for its entire 33 years on the Nine Network. After making the controversial decision to skip about four years of episodes to bring Australian viewers up to date with the US, Nine made the even more controversial decision to drop the series despite it still commanding a loyal following.  The Young And The Restless soon re-appeared on Foxtel's W channel and has since shifted to Arena.
60 Minutes
February 1979
AB:  The Nine Network's expensive foray into prime time international current affairs was almost deemed a ratings lemon after it launched in 1979. Persistence with the program eventually paid off and 60 Minutes was soon the flagship of Nine's news and current affairs portfolio and a ratings leader, fending off any number of challengers thrown at it by other networks. Some of the stories to have featured on 60 Minutes have become part of TV legend – including George Negus' famous interview with then British Prime Minister Margaret Thatcher; Tracey Curro's interview with controversial politician Pauline Hanson, whose "please explain" response has become part of the national language; Ray Martin's award-winning report on Sydney's Chelmsford Hospital; and former cult spokeswoman Ma Sheela's calm response – "tough titties!" – when accused of stealing $40 million from the Orange People cult.
Entertainment Tonight, Nine / Foxtel / Ten
January 1982 / 1991
DK:  Originally airing in a weekly format as Entertainment This Week in 1982, 'ET' turned into a daily show a decade later and is now the longest-running entertainment news programme in the world.  Bringing Hollywood into our homes it was often the first place we would see movie trailers, red carpets and hear about casting moves on our favourite TV shows, although the show has taken a tabloid turn in recent years.  Its lead anchor for 29 years was Mary Hart but we still associate Leonard Maltin, Leeza Gibbons, John Tesh, Robin Leach and Rona Barrett with this show, always preceded by its infectious theme tune. Richard Wilkins even hosted a local version, but the less said about that the better.
Today, Nine

June 1982
AB:  Nine launched The National Today Show in 1982 to further extend its commitment to news and current affairs coverage across the day. The National Today Show, initially hosted by Steve Liebmann and Sue Kellaway, fought it out with Ten's Good Morning Australia for over a decade. In the early 2000s the show that had woken up Australian viewers for twenty years got a wake-up call of its own in the shape of Seven's Sunrise. In 2006, the program recruited Network Ten newsreader Jessica Rowe to replace Tracy Grimshaw, but through no fault of her own Rowe's legacy from her stint at Today was the addition of the term "boning" into TV jargon – as Nine boss Eddie McGuire is said to have wanted her "boned" (sacked) from the program. It is a phrase he has denied using but the word has since stuck. Other presenters to have appeared on Today over the years include George Negus, Patrice Newell, Elizabeth Hayes, Brian Bury, Eric Walters, Ian Ross, Monte Dwyer, Joan McInnes, Sharyn Ghidella and current presenters Karl Stefanovic, Lisa Wilkinson, Steve Jacobs, Georgie Gardner, Richard Wilkins and Ben Fordham. Today expanded to a weekend edition in 2009.
Eurovision Song Contest, SBS
1983
DK: What began in Switzerland in 1956 as a way to unite post-war Europe, with appearances by ABBA, Nana Mouskouri, Cliff Richard and Olivia Newton-John, finally reached Australian television screens in 1983. With its mix of language, costumes, choreography and a certain panache all of its own, Australia became one of the few non-European broadcasters hooked on this annual event with parties across the nation.  After acerbic commentator Terry Wogan retired in 2008, SBS has sent Julia Zemiro and Sam Pang to Moscow, Oslo, Düsseldorf, Baku and shortly, Malmö. Douze points!
Dateline, SBS
October 1984
AB:  Former ABC journalist Paul Murphy headed SBS' international current affairs program Dateline when it launched in October 1984. The program has been through a number of format changes over the years but now embraces video journalism, allowing unique access to covering international situations. New host Anjali Rao succeeds a long list of former presenters, including Pria Viswalingham, Jane Hutcheon, Jana Wendt, George Negus, Yalda Hakim and Mark Davis.
Neighbours, Seven, Ten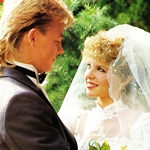 March 1985
DK: Arguably Australia's most famous series export, this Grundy-produced serial had a short run on the Seven Network, being axed after only six months.  But its domestic location in Vermont, just happened to be around the corner from Network TEN in Nunawading, which swooped on the soap and was forced to rebuild internal sets after Seven destroyed the originals.  Life on sunny Ramsay Street blossomed on Australian and British screens, with its mix of teen romance and cul-de-sac conflict.  But it launched the careers of Kylie Minogue, Jason Donovan, Guy Pearce, Craig McLachlan, Natalie Imbruglia, Holly Valance and made a household name of one 'Harold Bishop.'  The old saying goes that everybody working in Australian television, both on and off the screen, has had a gig on Neighbours at one time or another.
Today (NBC), Seven
March 1985
AB: Since 1952 American viewers have been waking up to NBC's Today, a program created by Sylvester "Pat" Weaver, father of Hollywood actress Sigourney Weaver.  From 1985 the program, then hosted by Bryant Gumbel and Jane Pauley, was beamed into Australia, screening on Seven after midnight. Its popularity may have faded in recent times since Seven has bumped the program to the viewer-unfriendly time of 4.00am, but it does also appear in a mid-morning timeslot on 7mate.
7.30 / The 7.30 Report. ABC
January 1986
AB: Launched from the ashes of the failed The National experiment of 1985, The 7.30 Report (now 7.30) has continued to present serious nightly current affairs when commercial TV efforts moved towards sensationalist, consumer-driven stories. A state-based program for its first decade, it was then hosted by Kerry O'Brien as a national format. Although it appeared a bit wobbly in the post-O'Brien era it is now finding its feet with Leigh Sales at the helm.
The Movie Show / At The Movies, SBS / ABC
1986 / 2004
AB: David Stratton and Margaret Pomeranz became SBS' own 'odd couple' when they fronted The Movie Show, launched in 1986. Their often-conflicting film reviews and on-screen chemistry made them a hit with viewers as The Movie Show became one of SBS' longest-running programs. In 2004 the pair made the shift from SBS to ABC where they basically continued the same program format under the new title At The Movies.
Rage, ABC
April 1987
DK:  Who hasn't chilled out on the couch to a session of rrrrrrage? Friday and Saturday nights ABC has been home to the music video art form, kicking off anytime from 11pm until the morning. For over 25 years ABC has embraced genres from pop to metal, R&B to rap, giving airtime to new artists as long as their clip was good enough. To be asked to guest programme rage is considered an honour and is the only time the music stops long enough for a presenter. There have been themed nights, Wild Cards, tributes, summer Countdown specials and, most contentiously, a Top 50 that was dropped in 2006 triggering a rage amongst viewers all of its own.
The Bold And The Beautiful, Ten
November 1987
AB: The Bold And The Beautiful presents a world where names like Ridge, Thorn, Storm and Sally Spectra don't appear as uncommon. The popular series, centred around the Forrester family and their fashion empire, has been a daytime stalwart for the Ten Network and these days its ratings are likely to nudge ahead of even some of the network's primetime fare.
Special: Australian TV History Timeline Pt 2