Is this TV's greatest mismatch?
Former A Country Practice star Georgie Parker makes her debut in the series return of Acropolis Now. Parker plays the role of flight attendant Despina Hatzipapadopoulos. For series co-star Mary Coustas, who plays style victim Effie Stephanidis, it was only a matter of time before she and Parker (pictured) worked together. The pair have a number of mutual friends and they would often bump into each other when Coustas was visiting Sydney. They also appeared together in Seven's The Main Event. "We knew we would eventually do something together," Coustas told TV Week. "We were thinking of Georgie for the part of Despina but she had (stage production) Gypsy coming up. When that fell through, I can imagine how devastated Georgie would have been… but we were over the moon!"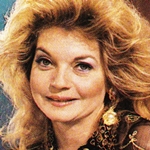 Abigail's had her chance…
Chances star Abigail (pictured) has joined the rapidly-growing list of cast departures from the steamy soap opera. According to Nine, Abigail's exit was a mutual decision and she tapes her last scenes as sex therapist Dr Bambi Shute later this month. Other cast members to have been recently written out include John Sheerin and Brenda Addie.
Deadly intentions
Despite being blindfolded and having a gun pointed at his head for 13 hours, for Embassy actor Alan Fletcher it was the most enjoyable day he has spent in a TV studio. The episode, which screens this week on ABC, sees Fletcher's character, diplomatic secretary Michael Clayton, kidnapped by Ragaani terrorists in the lead up to the country's free democratic elections. "Even though I had people throwing water at my face and make-up people touching up my bruises, it was the most focused day I've ever had as an actor," he told TV Week. "It's great to be able to do something different than diplomacy over desks."
Briefly…
E Street could soon get a ratings boost with news that Dr Elly Fielding (Diane Craig) discovers she is pregnant to Reverend Bob (Tony Martin). But, in true soapie fashion, there could be tragedy looming.
Former Neighbours and Col'n Carpenter star Vikki Blanche has signed up for the second series of ABC police drama Phoenix. Blanche will play the role of Senior Detective Chris Faithful, the wife of Peter Westaway's character Peter Faithful. Other new cast members joining the series include David Roberts, Peter McCauley and Jennifer Jarman-Walker. Production begins this month.
Former Brides Of Christ star Naomi Watts hopes her role in the upcoming movie Gross Misconduct, starring alongside LA Law star Jimmy Smits, will be her entree into Hollywood, in the same way Dead Calm was for her friend Nicole Kidman.  
Lawrie Masterson: The View From Here
"The American soap Dynasty finally gave one last kick in 1989, but last year someone decided that wasn't really enough and made Dynasty: The Reunion. All four hours of it will go to air on the Nine Network this week. Those of you who have followed this column over the years will know already the regard to which I hold series such as Dynasty. So how could I be able to resist watching Dynasty: The Reunion?  I'll find a way, I promise."
Program Highlights (Melbourne, August 9-15);
The Games Of The XXV Olympiad:  Seven presents its coverage of Day 15, the final day of competition, on Sunday from 4.00pm through to 2.00am (Monday). At 2.00am, Bruce McAvaney is the commentator for the Games' final event, the Men's Marathon. Live telecast of the Closing Ceremony starts at 5.30am Monday, continuing to 8.00am — with a replay on Monday night at 8.30pm.
Sunday: Actor Warren Mitchell and jazz violinist Don Harper are guests on Sunday Afternoon With Peter Ross (ABC). Sunday night movies are Platoon (Ten) and Egyptian drama The Crab (SBS), up against Nine's screening of telemovie Dynasty: The Reunion. Documentary series True Stories (ABC) presents White Picket Fence, looking at Australia's multicultural heritage as it follows the engagement of a sixth-generation Australian boy to an Australian girl of Macedonia descent.
Monday:  Seven's normal schedule starts to resume following the Closing Ceremony of The Games Of The XXV Olympiad — with local shows including The Book Place, Eleven AM, Now You See It, Family Feud, Wheel Of Fortune, A Country Practice and Tonight Live With Steve Vizard all returning.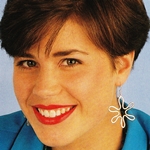 Tuesday:  In All Together Now (Nine), Anna (Jane Hall, pictured) must decide whether to go all the way with her new boyfriend. Sean Scully guest stars in GP (ABC). In the return of Beyond 2000 (Seven), Dr John D'Arcy meets the athletes of the 21st century, Amanda Keller unravels some of the mystery behind air disasters, and Tracey Curro takes a crash course in motorbike racing.  In Chances (Nine), Bambi (Abigail) learns that her sex show is about to be axed and sets out to impress a TV critic in order to save it.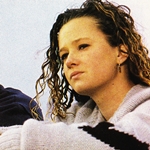 Wednesday:  ABC's science and technology series Quantum returns. Daryl Somers hosts the second installment of The Best/Worst Of Red Faces (Nine). In the series return of Acropolis Now (Seven), Jim (Nick Giannopoulos) has a bad dream that he is married to Suzanna (Nicki Wendt). Seven newsreader Jennifer Keyte hosts a two-hour special Melbourne — The Living City, commemorating Melbourne's 150th anniversary. ABC presents 90-minute telemovie Street Angels, telling the story of child welfare failure Chrissie (Peta Brady, pictured) and social worker Martin (David Franklin) as he tries to save her from a future on the streets.
Thursday:  Nine presents one-hour special Elle, featuring Australian supermodel Elle MacPherson on location in Bali, posing for the 1993-94 Sports Illustrated calender. The program also provides an insight into MacPherson's attitude towards her career and some of her general philosophies on life. Ten's Hard Copy, with Gordon Elliott, presents a special edition I, Elvis, featuring members of Elvis Presley's past, who have never spoken for him before, coming forward to tell their story.
Friday:  Burke's Backyard (Nine) presents a special edition from the Snowy Mountains. In documentary series Blue Wilderness (ABC), Ron and Valerie Taylor test an experimental electrical shark barrier. Seven crosses live to Perth for the AFL match between West Coast Eagles and Fitzroy. Nine presents live coverage overnight of the US PGA Golf from St Louis, Missouri.
Saturday:  Seven debuts 13-part drama series Bony, the spin-off from the 1990 telemovie of the same name, starring Cameron Daddo as part-Aboriginal detective David John Bonaparte.
Source: TV Week (Melbourne edition), incorporating TV Times and TV Guide. 8 August 1992.  Southdown Press.