In 2013, Television.AU and TV Tonight collaborated to chronicle the longest-running shows still on-air in Australia.
Now, ten years on, we're revisiting that list, adding new entries and acknowledging those which have since taken their leave.
DK: David Knox, TV Tonight
AB: Andrew Bayley, Television.AU
Australia's Longest Running TV Shows: Pt 1
Australian Story, ABC
May 1996
AB: Since its debut in 1996, Australian Story has covered the often-unique stories of a diverse range of Australians from their own perspective. Some of the people to feature on Australian Story have been household names, others less so but with stories just as captivating. The program has been widely acclaimed with a number of Walkley and industry-voted Logie awards to its credit. Former 7.30 host Leigh Sales has taken on the hosting role held for many years by the late Caroline Jones.
Postcards, Nine
July 1999
AB: There have been various versions of Postcards in production across Australia, but the Victorian version, first launched in 1999, continues to air on Sunday afternoons, covering tourist and retail attractions from across the state. The show's initial host Geoff Cox was eventually poached by rival Seven for a similar series, Coxy's Big Break. Current presenters Livinia Nixon, Kris Smith, Lauren Phillips, Todd Woodbridge, Brodie Harper, Shane Delia and Madeline Spark.
Creek to Coast, Seven
1999
DK:  Seven's Queensland travel show loves the outdoors, whether cruising offshore from the Gold Coast, touring a fourby across Cape York, strapping into a rally car, or jumping aboard a helicopter in the Kimberley. It was briefly axed in 2019 as part of network cost-cutting but along with Sydney Weekender won a reprieve. It is currently hosted by Scotty Hillier.
Eurovision Song Contest, SBS
May 2001
DK: SBS has actually broadcast the world's biggest song contest since 1983, as our fascination with the melodic & kooky led to viewing parties across the land. But it was 2001 when Effie (Mary Coustas) hosted a studio-hosted broadcast with 23 celebrity jurors, each representing a competing nation. But the audience gave it the thumbs down with SBS returning briefly to UK commentary from Terry Wogan before Des Mangan in 2003. By 2008, Julia Zemiro became a natural fit to introduce the event, joined on the ground with Sam Pang for Moscow 2009. After a guest appearance by Jessica Mauboy, the EBU allowed Australia to compete from 2015 with Guy Sebastian. Joel Creasey & Myf Warhurst became SBS hosts from 2017, including for Eurovision: Australia Decides events. The question remains, can anyone go one better than Dami Im's 2016 second placed Sound of Silence — and what will happen when we do?
Insiders, ABC
July 2001
DK: Barrie Cassidy was host of the ABC political panel for 18 years, warming up sleepy Sunday mornings with fireside discussions on all things politics. Often quotes from guest pollies would become break-out news in 6pm bulletins or Monday newspapers, while the serious talk has been complemented by Huw Parkinson's viral-busting video mash-ups (will anything ever top Christopher Pyne fixing Star Wars?) and Talking Pictures. David Speers assumed hosting duties from 2020, after Fran Kelly & Annabel Crabb stints.
Catalyst, ABC
2001
AB: Beginning as a replacement to ABC's Quantum, Catalyst provided a weekly insight into the world of science, with stories from Australia and overseas, as it impacts the various aspects of modern life. A couple of editorial missteps in the mid-2010s triggered widespread criticism, leading ABC to launch an investigation and to re-assess the show's entire structure. It was re-formatted from a weekly series to that of occasional specials.
On The Couch, Fox Footy
March 2002
DK: Originally hosted by Robert Walls, Mike Sheahan (13 years) and Gerard Healy (19 years), Fox Footy's analysis show is currently hosted by Garry Lyon, Nathan Buckley and Jonathan Brown dissecting a weekend of games in an informal 'lounge room' set.
Sunrise, Seven
2002
AB: The Sunrise name had been used by Seven for various morning news formats since the early 1990s. It eventually became the brand for Seven's competitor to Nine's Today, initially hosted by Melissa Doyle and Chris Reason. A cancer scare for Reason saw him take leave, replaced with finance journalist David Koch, and suddenly "Mel and Kochie" became Sunrise's most valueable trademark. The folksy emphasis (cue the Cash Cow) was soon to challenge Today's long-held dominance and the two shows have been battling it out ever since.
Living Black, SBS
2003
DK: For two decades Karla Grant has hosted Australia's longest running Indigenous current affairs show, a program she created after 6 years of ICAM (Indigenous Cultural Affairs Magazine). When it launched the show ambitiously spanned sports, arts, culture, interviews, features and news before shifting to an interview / investigative format, hearing stories from individuals around the country and winning the trust of her community. With guests such as Adam Goodes, Cathy Freeman, Leah Purcell, Christine Anu, Ken Wyatt, Dean Widders, Aaron Fa'Aoso and Noel Pearson, there are few that Grant is yet to interview.
The Block, Nine
June 2003
DK: Although Nine's renovation series only ran for two hit seasons under host Jamie Durie, it was cleverly revived in 2010 to become one of the network's biggest success stories. Original producers recast with Scott Cam, Shelley Craft, Shaynna Blaze, Neale Whittaker and Darren Palmer, attracting blockbuster ratings, gossip headlines and extravagant profits of properties famously branded "Our biggest Block ever!" No Block story would be complete without acknowledging its perpetual product placement and contestant claims of "a bad edit," none of which seem to impede its enduring popularity.
Border Security: Australia's Front Line, Seven
October 2004
DK: Following the work of the Department of Home Affairs, Australian Border Force, and the Australian Quarantine and Inspection Service, this half hour show has been a blockbuster hit for Seven in an era of contentious immigration debates and a post 9/11 security conscious world. Narrated by actor Grant Bowler, it has also come in for criticism for targetting tourists with poor English skills. Nevertheless, the show screens in multiple countries around the world.
Offsiders, ABC
2005
AB: Offsiders began as an adjacent off-shoot to the politics-heavy Insiders, with the same host Barrie Cassidy. The Sunday morning panel discussion of sport is now hosted by Kelli Underwood.
Bondi Rescue, Ten
February 2006
AB: Billed as Australia's 'real life Baywatch', Bondi Rescue gives us a close up view on one of Australia's busiest and most iconic beaches and the professional lifeguards that are charged with keeping it a safe and trouble-free environment. The show, which plays well with the international image of Australia as the land of long summers on the beach, has sold well overseas and won a number of Logie Awards at home.
The Morning Show, Seven
June 2007
DK: Adam Boland's success with Sunrise saw him entrusted with taking on Nine's Mornings with Kerri Anne and Ten's 9AM with David & Kim. Hosts Larry Emdur & Kylie Gillies defeated both from Day 1 and it took nine years before it ever lost a week. In 2014 the show was also live on air when the adjacent Martin Place Siege broke out, until the building was all but evacuated. Seven's show is a winner thanks to the chemistry bouncing between two hosts each morning in between the all-important advertorials.
Who Do You Think You Are?, SBS
January 2008
AB: An Australian franchise of the popular BBC format, Who Do You Think You Are? has taken some famous Australians — actors, politicians, comedians, journalists, cultural elders, musicians and athletes — on a journey to discover their ancestral roots. The latest series of the show is set to open with what inadvertently has become the last screen credit, and perhaps a fitting tribute, for the late Barry Humphries.
Selling Houses Australia, LifeStyle
March 2008
DK: A perennial viewers' favourite at the now-defunct ASTRA Awards, Foxtel's property show has been hosted by natural storyteller Andrew Winter (who even drew a Gold Logie nomination in 2018), joined by interior designer Shaynna Blaze (subsequently borrowed by Nine's The Block) and landscaper Charlie Albone. From 2022, Winter welcomed Dennis Scott and Wendy Moore. While Free to Air has floated other property shows, none touch the longevity of Foxtel's.
Gruen, ABC
May 2008
AB: What began as The Gruen Transfer, an insight into advertising and consumer behaviour, has sparked a number of spin-offs, including Gruen Nation (politics and federal elections), Gruen Sweat (the 2012 Olympic Games) and Gruen Planet (broader analysis of brand management and public relations). The pairing of advertising identities Todd Sampson and Russel Howcroft — both TV newbies — on the panel has been the show's unlikely master stroke, with both carving out their own media profiles as a result.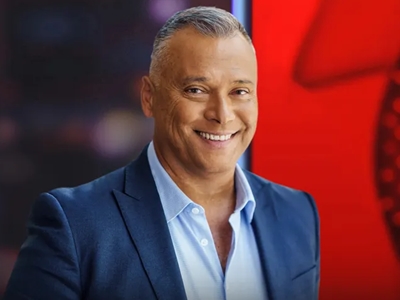 Q+A, ABC
May 2008
DK: A pioneer of TV embracing Twitter, ABC's forum show is modelled on a 'Town Hall' concept where the ordinary folk get access to decision makers, igntiing national conversations. Tony Jones hosted until 2019 before Hamish MacDonald, Virginia Trioli, David Speers and current host Stan Grant. In between important discussions, largely driven by federal politics, it has also seen a shoe thrown, a student protest and former terrorist suspect allowed to ask a question — the latter led to an ABC investigation. Since abandoning — then re-embracing — its Monday night slot, the show has never been able to recapture its must-see magic and is now a lightning rod for claims of broadcaster bias, if often in the eye of the beholder.
News Breakfast, ABC
November 2008
AB: Following some earlier attempts at breakfast news and current affairs with First Edition and Business Breakfast, News Breakfast had an off-Broadway start to a miniscule audience on ABC2. Gradually the new show found its feet and developed its own chemistry as an alternative player in the breakfast TV battle. The show made the move to ABC's news channel in 2010 and to the main ABC channel in 2011, and has on occasion nipped at the heels of its commercial competitors in the ratings. A weekend edition was added to the line-up in 2012.
Bondi Vet, Ten, Nine
February 2009
DK: Dr Chris Brown became a star with his warm-hearted animal series, joined by Lisa Chimes, for 7 seasons on Network Ten. Attending dogs, cats and birds and even cattle and zoo animals, the series even sold to CBS under the title Dr Chris: Pet Vet. By 2017 the show rebranded as Bondi Vet: Coast to Coast without Brown but with an expanded cast, screening on Nine from 2019.
Hot Seat, Nine
April 2009
DK: A spin-off from Who Wants to be a Millionaire?, the Eddie McGuire afternoon show ran for 8 years before expanding to an hour of quizing fun, Surpassing 2500 episodes and outlasting all its competition from Seven, it has posed over 50,000 questions to 15,000 contestants. In that time just two people have won the million dollars, 34 contestants have won $250,000, and the show has given away more than $60 million.
MasterChef Australia, Ten
April 2009
AB: When MasterChef was announced as the big ticket reality show to take over from Big Brother, nobody was all that convinced. Who would watch a cooking show, six nights a week? What sort of drama or human emotion can be dragged out over a hot stove over thirteen weeks? The critics were soon silenced as MasterChef became one of the biggest TV hits since the turn of the century. Australia's adaptation has gone on to become the template for franchising the format worldwide. The show has won Logie and AACTA awards, been a glowing example of diverse representation, and directed numerous contestants into successful culinary and media careers.
The (7pm) Project, Ten
July 2009
AB: It's a delicate balance to get news and comedy to work together, but The Project emerged to perfectly typify the Network Ten brand of youth and provides an alternative to traditional news and current affairs. It will make laughs of the news but also explore more serious social topics. Two of the show's hosts, Carrie Bickmore and Waleed Aly, have won TV Week Gold Logies. The show and its ratings have taken a hit in recent times — as a frequent target of clickbait and with three key on-air personnel leaving within a matter of months — but is settling in with a refreshed line-up.
Highway Patrol, Seven
September 2009
DK: Crashes, smashes, road rage, high speed chases and worst drivers, Seven's observational series rides shotgun with Victoria Police, as bad behaviour becomes, well, car-crash TV. Produced by NZ's Greenstone TV, the show has sold to multiple territories including Norway, Denmark and the UK.
Farewelled since 2013:
The Golden Years of Hollywood

The Movie Show / At the Movies

Saturday Disney

Lateline

Australia's Funniest Home Videos

Totally Wild

Meet The Press

The Footy Show

Today Tonight

Hi-5
Methodology: Australian TV shows (excluding news / sport) prior to 2010 still in production, or which remain with same producers / network.