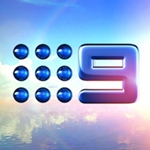 A $4.2 billion media giant is set to be created with Nine Entertainment Co and Fairfax Media announcing a deal to merge — further consolidating what is already a shrinking media landscape.
In the deal, which is subject to investor and regulatory approval , Nine shareholders will own 51.1% of the combined entity, with Fairfax shareholders owning 48.9%.
The Fairfax name become history after over 170 years, with the merged operation going under the Nine banner, with Nine CEO Hugh Marks in charge and Nine chairman Peter Costello remaining. Three Fairfax directors will go onto the Nine board.
Fairfax CEO Greg Hywood has announced that he will essentially be made redundant.
The new-look Nine will include television assets such as the Nine Network and NBN, newspapers Sydney Morning Herald, The Australian Financial Review and The Age, radio stations 2GB, 3AW and Macquarie Sports Radio and digital brands Domain, 9Now and Stan. (Stan is already a joint venture between Nine and Fairfax)
The merger is expected to deliver savings of around $50 million per year, mostly to come from support functions. Amid concerns at the combined operation diluting the journalistic independence of the television and print outlets, Marks has said that the newspaper mastheads will operate at arm's length to Nine's existing news operation.  Though it has been speculated that Nine News and the print mastheads may collaborate on some joint reporting ventures similar to what has previously occurred between Fairfax and national broadcaster ABC.