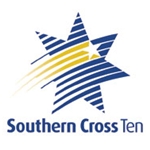 Southern Cross Austereo has announced that it has entered into talks with WIN Corporation about selling its northern NSW television assets.
SCA operates station NRN (Northern Rivers Television Pty Ltd) as a Network Ten outlet (formerly as Southern Cross Ten) which is opposite to its outlets in regional Victoria, regional Queensland, Southern NSW and ACT where it aligns to the Nine Network, following the affiliation swap of last July.
SCA could not convert NRN to a Nine program relay as rival NBN in the same market is already owned and operated by Nine.
WIN, on the other hand, operates Network Ten affiliates across much of regional Australia including Canberra and Hobart. The northern NSW market is one that has eluded WIN for all these years, including an attempt by WIN to buy NBN almost a decade ago.
The Northern NSW market stretches from the Central Coast in the south, up to the Gold Coast over the Queensland border, and out west to Tamworth and the New England region. The market has a population of over 2.1 million — comparable in size to Perth and greater than Adelaide.
The deal being discussed between SCA and WIN also includes the potential sale of WIN's Wollongong radio station i98FM to SCA. The station, which began as 2 Double O in 1979, would fill a gap in SCA's vast regional radio coverage which currently excludes Wollongong.
Source: Southern Cross Austereo (ASX Announcement)