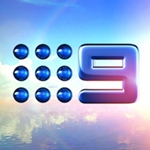 The biggest shake-up in Australian regional television since aggregation is set to unfold with the announcement that Southern Cross Austereo has secured a five-year affiliation deal with the Nine Network — essentially bringing an end to the 27-year partnership that Nine has had with WIN for carrying Nine's programs to much of regional eastern Australia.
The move will similarly see Southern Cross Austereo — which operates the Southern Cross Ten brand in regional Queensland, New South Wales and Victoria and the ACT — abandon its 20+ year affiliation to the Ten Network.
Under the deal SCA will pay Nine 50 per cent of its advertising revenue for access to Nine's program and channel suite. Under its previous agreement, WIN was believed to be paying 39 per cent of ad revenue but Nine has long been seeking to increase that premium. The relationship between Nine and WIN has also been strained in recent times with WIN's unsuccessful legal attempt to block Nine's online portal 9Now from being accessed from regional markets. Bruce Gordon (pictured), the Bermuda-based billionaire who owns WIN, also has a 14.99 per cent stake in both the Nine and Ten networks.
The new affiliation deal for Southern Cross Ten in Queensland, Southern NSW/ACT and Victoria to take over Nine's programming and identity is set for 1 July.
While WIN and Network Ten have yet to announce their plans for July onwards, it would be almost fair to assume that WIN will have little choice but to align to Ten for its program supply for its Queensland, Southern NSW/ACT and Victorian markets. WIN has very little of its own programming and production infrastructure and apart from a wealth of vintage material from the Crawfords Australia archive — which WIN owns — there isn't much else in its programming vault unless it can strike a deal to purchase content from alternative sources.
Southern Cross has announced that it will maintain its relay of the Ten Network in Northern NSW and the Gold Coast as that region is already covered by Nine's owned-and-operated outlet, NBN. The change of Southern Cross to Nine in the mainland eastern states is also not expected to alter the company's Seven Network affiliation in Tasmania, Darwin and central/remote Australia, or likewise to change WIN's arrangements with Nine in Tasmania and regional WA.
The move is also unlikely to have any impact in regional South Australia, where WIN and Southern Cross are commercial monopolies in their respective areas and already re-broadcast all three metropolitan networks to those areas.
What is unknown at this stage is how this new environment will impact on local news coverage in the regional areas. Regional viewers in many markets have seen local news service wound back or wiped out completely over the last 20 years across all regional operators. WIN has maintained local news bulletins through much of its NSW/ACT, Queensland and Victorian stations for a cost of around $20 million a year. With WIN potentially likely to adopt a Ten network feed, ratings and income will be lower and it is to be seen how this will impact on WIN's ability to maintain the services it currently does. In the last year WIN has already shutdown news production facilities in Canberra and Ballarat and closed news bulletins covering Mackay and Mildura. Switching to Ten or other program sources may see WIN seek to reduce news production costs further.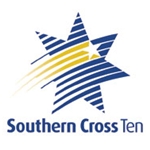 Likewise, Southern Cross Ten already operates only a basic drip-feed news service comprising of pre-recorded two-minute updates broadcast at various times of the day from a centralised news room in Canberra. With the added cost of aligning to the Nine Network the network will likely be looking for cost efficiencies elsewhere — although the centralised newsroom model probably does not leave much room for cost cutting and SCA is already only barely accounting for the local news content quotas demanded by the broadcasting regulations.
Source: The Age