Fifty years ago, viewers in Cairns and the Far North Queensland region were witness to the launch of Australia's 40th commercial television station — FNQ10.
Dubbed "the Top of the Nation Station", FNQ10 made its debut from studios located at Aumuller Street with an official function at the House on the Hill restaurant. Opening night was the culmination of seven years of planning, started in 1959 when local newspaper The Cairns Post and Far Northern Theatres Ltd began discussions over forming a local television service — two years before the government had even invited applications.
The new company, Far Northern Television Ltd, was announced as the successful applicant for the Cairns licence in September 1963.
The new channel, FNQ10, was initially broadcasting from a temporary transmitter on Aumuller Street, co-located with ABC's existing channel ABNQ9, on a jointly-owned PMG-ABC tower already in place for other communications. FNQ10 had acquired land directly adjacent to the tower site for its studio complex.
The temporary transmitter arrangement was a necessity due to surveying still taking place to find a suitable, accessible and affordable mountain-top location for a permanent high-power transmitter for both ABC and FNQ. Without this arrangement it was estimated that TV services could not begin in the area until 1968 or 1969 but as an interim would provide at least the region's major population centres of Cairns and Innisfail with a television service.
Opening night, Wednesday 7 September 1966, began on-air at 5.55pm with an announcement of the night's programs. Disneyland and the special An Evening With Fred Astaire were the first programs to air. At 8pm the formal inauguration of the channel took place, with Postmaster-General Alan Hulme declaring FNQ10 officially open around four minutes past eight in a pre-recorded speech.
There were also speeches by Myles Wright, chairman of the Australian Broadcasting Control Board, William Smith, chairman of Far Northern Television Limited, and management of FNQ10.
Once the formalities were out of the way, FNQ10 presented the movie Happy Anniversary, starring David Niven and Mitzi Gaynor. The station closed its first night's transmission at 10.00pm.
In its first week of transmission FNQ10 broadcast for around five hours each night, including the Monday to Friday children's session Channel Ten Teleclub and the Thursday afternoon women's program Thursday At Four. Local production also included a nightly 15-minute news bulletin, compiled in association with The Cairns Post, and weekly cooking demonstrations from the CREB (Cairns Regional Electricity Board).
With station management claiming access to "an embarrassment of riches" of programming, imported titles launched in the first weeks included Beverly Hillbillies, The Patty Duke Show, Casey Jones, The Fugitive, The Lucy Show, Dangerman, Wagon Train, Gilligan's Island, Bewitched, The Bugs Bunny Show, The Addams Family, Bonanza, The Ed Sullivan Show, Father Knows Best, The Saint, The Dick Van Dyke Show, Petticoat Junction, McHale's Navy and The Man From UNCLE.
Australian-made programming included Pick A Box, Bandstand and the sitcom My Name's McGooley What's Yours.
By the early 1970s FNQ10 had merged with Townsville-based TNQ7 and would become known as NQTV, presenting a uniform program schedule across both channels.
The advent of aggregation in the early Nineties saw NQTV change its on-air branding to QTV — in preparation for expansion of its signal through the regional Queensland market all the way down to Toowoomba and the Southern Downs region. QTV, in part owned by the Nine Network, was intended to be a Nine affiliate with the change to a competitive market under aggregation.
Construction of a new studio complex in Cairns brought ambitions of hosting programs for the Nine Network, but prolonged negotiations with Nine over program access fees saw Nine withdraw from negotiations only days before QTV's statewide launch. The sudden change saw QTV have to make urgent ties with the Ten Network for program supply. A name change from QTV to Ten Queensland soon followed.
 
YouTube: aussiebeachut0
Telecasters North Queensland, which controlled Ten Queensland, was eventually taken over by Southern Cross Broadcasting — a predecessor to what is now Southern Cross Austereo — joining a network of Ten affiliates already operating in New South Wales, ACT and Victoria.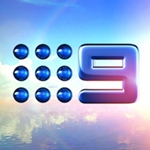 Ten Queensland later became known as Southern Cross Ten. From July this year, Southern Cross Austereo made the change from Ten to Nine network affiliation in Queensland, Southern NSW, ACT and Victoria, and re-branding as Nine.
Source: The Cairns Post, 7 and 8 September 1966.