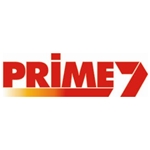 The regional Prime7 network has announced that it will be shutting down production at its Tamworth studios and will relocate the Tamworth and North Coast news bulletins to Canberra.
The move comes three years after Prime7 reversed an earlier decision to shut down production at its Goonoo Goonoo Road site. At the time political pressure and logistical issues were cited as reasons to abandon the move.
The decision to now shift production to Canberra has been reported to be tied to Prime7 relocating to new premises in Tamworth.
ABC reports that Prime7's existing editorial staff of 21 in the region will continue to produce local news content. Newsreader Fiona Ferguson will step down from the role but will be staying in Tamworth as news editor for the North Coast bulletin.
Two technical roles will be redeployed from Tamworth to Canberra.
The Tamworth studios have been in operation since 1965 with the launch of NEN9. The station became part of the Prime television network in the late 1980s in preparation for the aggregation of regional television markets, which affected the northern NSW regions in 1991.
Prime7's Canberra facility current hosts newscasts for the Albury, Wagga Wagga and Central Tablelands regions.
The closure of the Tamworth studios marks a continued winding down of regional television production. The only other local television news into the Tamworth-Taree regions are inserts into the Newcastle-based NBN News and brief updates broadcast throughout the day from Southern Cross Ten's Canberra news room.
Source: ABC