Olivia's coming home!
After having what she calls 'the worst year of my life', Olivia Newton-John (pictured), husband Matt Lattanzi and seven-year-old daughter Chloe are coming to live in Australia.  Newton-John is recovering from breast cancer surgery and chemotherapy which happened at around the same time as the death of her father, Professor Brinley Newton-John, mid-last year.  On a professional level, her Koala Blue retail business collapsed and plans to revive her singing career were put on hold when she learned of her father's illness.  With news that Lattanzi has scored an acting role in the Nine Network's new soap Paradise Beach, the family have decided to settle at their property in northern NSW which will be within commuting distance of the Gold Coast studios where Paradise Beach is to be produced.  Although Paradise Beach has yet to start taping, co-producers Village Roadshow have already sold the series to a number of overseas countries.
Northern Exposure
Now in its 22nd year, Hey Hey It's Saturday will remain "predictably unpredictable", according to host and co-producer Daryl Somers (pictured).  Somers has also said while he has no plans to bow out of hosting the show, he would like the opportunity to pursue other ventures and in doing so would like to find someone else to host the show for a few weeks a year.  "I would like to see if the show can work without me doing it every week," he told TV Week.  "I think it will colour the show, give it a different flavour."  Somers is also keen to take Hey Hey out on location again.  He cites last year's Darwin program as one of the most successful and enjoyable.  The Darwin special also led to Somers being appointed an "honorary Territorian" as the frontman for a three-year advertising campaign for Northern Territory tourism.  "I love the place and go up there all the time," he said.  "I've filmed two commercials, one for the Top End and one for the Red Centre, which go to air in March."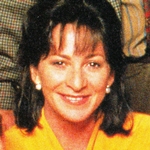 Tears for Tessa
GP actress Marilynne Paspaley (pictured) tried to hold back tears as she watched the first episode of the series for 1993.  Her character, Dr Tessa Korkidas, becomes distraught when she discovers she is pregnant, despite having had tubal litigation surgery.  With three children already, Tessa is forced to question her ability to be able to juggle a fourth as well as her medical career.  She also has to consider the possibility she could have another child with down's syndrome.  "I could identify very strongly with Tessa's thought process," Paspaley told TV Week.  "I don't want people to feel pity for Tessa because her situation has nothing to do with pity.  I want it to help people have more understanding.  And please, do not judge."
Briefly…
"Housewife superstar" Dame Edna Everage (pictured) has filmed a pilot for a new series, Edna Time, for the American Fox network, featuring guest stars Elton John, Roseanne and Tom Arnold.  The pilot comes after Dame Edna's recent series of celebrity specials for rival network NBC.
Trevor Farrant, chief writer for Seven's new Norman Gunston Show, has walked away from the show just days before filming the first episode — but Seven isn't just losing a writer for their new show.  Both Farrant and Garry McDonald (Norman Gunston) were leading the push to take hit comedy Mother And Son, which co-stars McDonald, from ABC to Seven.
Following the popularity of Rex Hunt's fishing shows on Seven, the Nine Network is believed to have bought the rights to a new "upmarket" Sydney-based series, Fish International.  The proposed series is set to have a cast of celebrity presenters including Sydney restaurateur Peter Doyle.  
Darren Devlyn: The View From Here
"Marlee Matlin, partially deaf, stunned audiences with her portrayal of a hearing-impaired cleaner in the film Children Of A Lesser God.  She claimed the 1987 Oscar as a victory for the deaf.  It was hard to escape the feeling, however, that she would struggle to carve a career in Hollywood.  Her performance was widely acclaimed but her future options seemed limited.  Yet Matlin will make a high-profile return to acting in the Seven Network drama series Reasonable Doubt.  As in most series pilots, the first episode is excessive in emphasising character traits.  Perhaps, it will be less cliched once the main players are established.  Matlin, who hears marginally with the help of a hearing aid, uses a combination of speech and sign language in the show.  Any fears that she'll be difficult to follow are quickly allayed."
Loose Talk
"Have you ever cooked a roast for Tom Cruise?" — Ray Martin (to Nicole Kidman), Top Sorts And Superstars, Nine.
"Women are not born Labor, Liberal, National or yesterday." — Robin Morgan, Today, Nine.
"I don't have the inclination to pull out a .44 magnum and blow everybody away… or maybe I do occasionally, in traffic." — Clint Eastwood, 60 Minutes, Nine.
Program Highlights (Melbourne, February 28-March 6):
Sunday:  Sunday night movies are The Presidio (Seven), Mermaids (Nine) and LA Story (Ten).  Documentary series True Stories (8.30pm, ABC) presents Feed Them To Cannibals, a colourful review of Sydney's annual Gay and Lesbian Mardi Gras.
Monday:  In Healthy Wealthy And Wise (7.30pm, Ten), Jim Brown visits the Flinders Ranges, Jacki MacDonald (pictured) talks to Jonathan Midgley about making perfumes, Lyn Talbot reports on how to clean a house the environmentally friendly way, and Ronnie Burns finds out about electrical safety.  In A Country Practice (7.30pm, Seven), Stephen Marques (Lex Marinos) fails in his professional duty to a baby and Kate (Michelle Pettigrove) is offered a job.
Tuesday:  In A Country Practice (7.30pm, Seven), Esme (Joyce Jacobs) takes a stand over the relationship between Terence (Shane Porteous) and Rosemary (Maureen Edwards).  Consumer affairs program The Investigators (8.00pm, ABC) returns with a new series.
Wednesday:  Science and technology series Quantum (8.00pm, ABC) returns with Megan James' report on new developments in the treatment of melanoma.  The life and achievements of Nobel Laureat Patrick White are documented in a two-hour special The Burning Piano: A Portrait Of Patrick White (8.30pm, ABC), featuring Colin Friels, Judy Davis, Kate Fitzpatrick, Robyn Nevin, Barry Humphries and David Malouf.
Thursday:  In E Street (7.30pm, Ten), a sudden death stuns the residents of Westside.  In RFDS (7.30pm, Nine), Zoe (Marieke Hardy) decides she will videotape an RFDS flight for her school project.  In Greed, the fourth episode of Seven Deadly Sins (9.30pm, ABC), Laura (Pamela Rabe) and William (Kim Gyngell) are in their middle 30s and have been married for several years, but, for Laura, something is missing.
Friday:  In The Great Outdoors (7.30pm, Seven), Penny Cook visits the redeveloped World Expo 88 site in Brisbane, Ted Egan begins a red dirt adventure in Moree, and Andrew Ettinghausen joins a survival course.  The 7th World Youth Championship for soccer's FIFA/Coca-Cola Cup, staged at the Sydney Football Stadium, is broadcast live on SBS — starting with the Opening Ceremony (8pm) followed by Game One: Australia versus Colombia (8.30pm).
Saturday:  Jennifer Keyte's World Around Us (6.30pm, Seven) presents the documentary Over The Range, featuring Malcolm Douglas.  In Beyond 2000 (7.30pm, Seven), Tracey Curro goes diving on the beautiful reef at Belize, and Andrew Waterworth looks back to an old wing design that will make flying safer than watching television.  MTV (11.00pm, Nine) presents a two-hour special, Cold Chisel — The Last Stand, featuring the final concert by Cold Chisel.
Source: TV Week (Melbourne edition), incorporating TV Times and TV Guide.  27 February 1993.  Southdown Press.