30 August 1969: Elspeth Ballantyne (Bellbird)
30 August 1975: Steven Zammit, Johnny Young, Karen Knowles (Young Talent Time)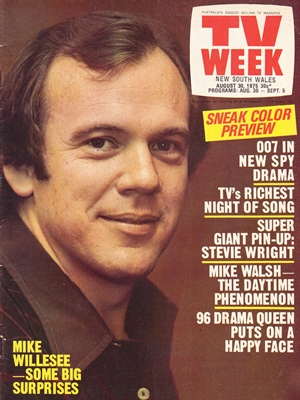 30 August 1975: Mike Willesee (This Is Your Life)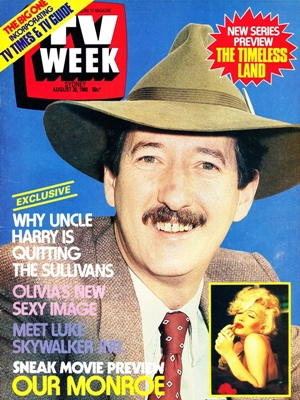 30 August 1980: Michael Caton (The Sullivans)
30 August 2003: Caroline Craig (Blue Heelers)
30 August 2008: Tessa James and Lincoln Lewis (Home And Away)
---
30 August 1960: Daily film highlights of The Games Of The XVII Olympiad are sent from Rome for broadcast during regular news bulletins. Australian channels hoped to have film packages from Rome around 48 hours after events.
30 August 1972: The Games of the XX Olympiad are telecast with daily highlights beamed in via satellite.
30 August 1980: ATN7's telethon for the Royal Alexandra Hospital for Children in Sydney features guest appearances by personalities from all three commercial networks — including stars from Skyways, Cop Shop, Kingswood Country, Shirl's Neighbourhood, The Sullivans, The Young Doctors, The Restless Years, Sale Of The Century, Eyewitness News and Simon Townsend's Wonder World.
30 August 1993: Ten's late night sports round-up Sports Tonight begins.
30 August 2010: The Seven Network revives reality music franchise The X Factor, following a single season on Ten in 2005. The new series was hosted by Luke Jacobz with judge/mentors Kyle Sandilands, Guy Sebastian, Natalie Imbruglia and Ronan Keating.