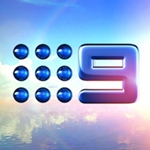 West Digital Television, the regional WA operation that had its programming disappear on Friday, was last night back on the air with programs.
The station, a joint venture between regional networks Prime and WIN, had previously carried Network Ten programming but WIN's deal to take over Ten affiliation from 1 July saw West Digital have to negotiate a new agreement with Nine.
Discussions between Nine, Prime and WIN failed to come to a conclusion by close of business on Thursday night, leaving West Digital to replace all programming across its three channels (which had formerly carried Ten, One and Eleven) with a loop of picturesque scenes of rural Australia from 12 midnight on Friday morning.
The change triggered a firm rebuke from the Australian Communications and Media Authority, reminding the parties involved that a broadcasting licence comes with an obligation to actually provide a service that "appeals to the general public".
Regional Western Australia was the only market to lose a television service following the shake-up of regional affiliations triggered by Nine entering into a new partnership with Southern Cross Austereo. Similar joint venture services in Tasmania (TDT) and Mildura (MDV) which had also lost access to Network Ten programming were spared the loss of service following last minute deals with Nine in the lead up to 1 July.
Programming was restored on West Digital at 7.30pm (WST) last night (Saturday), picking up Nine's election night coverage — with 9Gem and 9GO also restored to the region.
 
YouTube: WATVPresentation
Source: ACMA