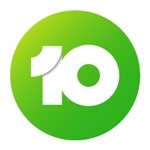 The Ten Network and WIN Television have extended their affiliation agreement for the regional Northern NSW market for the next five years.
The deal will see WIN continue to provide programming from channels 10, 10 Bold and 10 Peach to the Northern NSW region, which includes the Gold Coast.
Jarrod Villani, Chief Operating and Commercial Officer and Executive Vice President, ViacomCBS Australia and New Zealand, said: "We are pleased to continue our relationship with WIN and renew the affiliate agreement for Northern NSW. WIN are a valued broadcast partner and we believe the outcome from these discussions collectively benefits both companies."
Andrew Lancaster, Chief Executive Officer of WIN, said: "The continuation of Network Ten content on our channels in Northern NSW is a great win for our viewers who enjoy channels 10, 10 Bold and 10 Peach. We look forward to working with Ten over the next five years to deliver mutually beneficial outcomes."
WIN is days away from switching its outlets in other markets from a Network Ten feed to the Nine Network, following a seven-year deal announced in March. It was required to retain the Ten connection in Northern NSW as the Nine Network is already represented in that market by NBN.
Although Southern Cross Austereo and joint venture stations are expected to align with Ten in markets where rival WIN is taking back the Nine Network affiliation next week, any further announcement of regional agreements for the Ten Network is to be confirmed.
Source: Network Ten Press Release