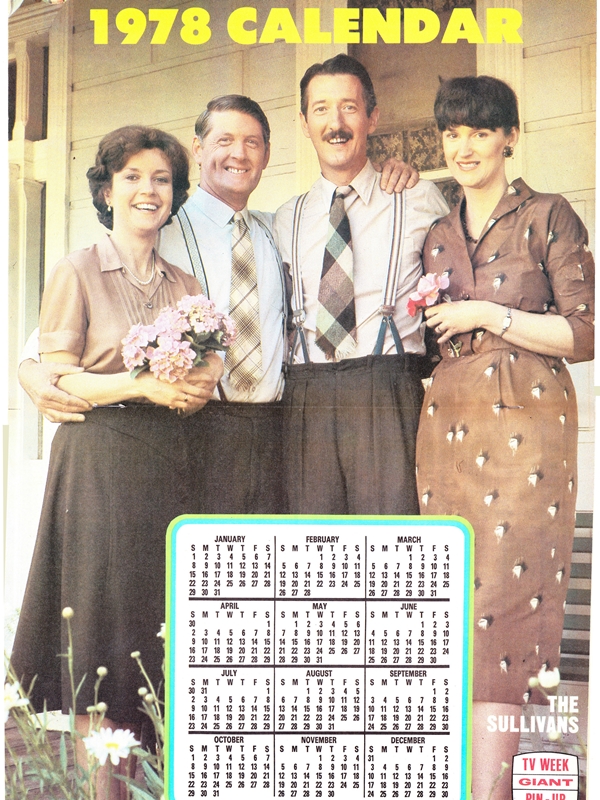 Happy New Year and a handy 1978 calendar from The Sullivans — Grace (Lorraine Bayly), Dave (Paul Cronin), Harry (Michael Caton) and Rose (Maggie Dence).
Sadly, as well as World War II still playing out, it would not be a happy year at home for the family, with Rose tragically drowning during a New Year's Eve celebration in an episode airing in May.
On a more positive note, The Sullivans collected five TV Week Logie Awards in March — including Most Popular Australian Drama and individual awards for Cronin, Bayly, Caton and Vivean Gray. In October the series won three Sammy Awards:Bayly for Best Actress In A TV Series, Tony Morphett for Best Writer TV Series, and The Sullivans winning Best Drama Series.
Source: TV Week, 7 January 1978