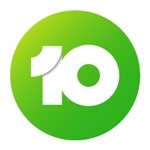 It seems an all too familiar headline, not just for Network Ten but for so many other media outlets.
Today, Ten has announced widespread cuts to its news portfolio, also impacting Studio 10.
From 14 September, presentation of Ten News First will be centralised to Melbourne and Sydney only, with Adelaide's news presented by Melbourne newsreader Jennifer Keyte, and Brisbane's news by Sandra Sully in Sydney.
New presenters for the Perth bulletin to be read from Sydney are to be announced.
Sport will be presented by Matt Burke in Sydney and Stephen Quartermain in Melbourne.
The change means that many Ten presenters, some who have been with the network for close to 30 years, will soon have to bid farewell.
Among the presenters to go include Georgina Lewis and Josh Holt from Brisbane, Rebecca Morse, Will Goodings and Kate Freebairn from Adelaide, Monika Kos and Michael Shultz from Perth, Tim Bailey from Sydney and Mike Larkan from Melbourne.
Studio 10 presenters Kerri-Anne Kennerley and Natarsha Belling are also to go, with further changes to the show still to be announced. There are reports that Joe Hildebrand is currently negotiating his future with the program.
A number of production staff are also affected by redundancies.
Ten News First's weekend bulletin and The Project appear to be left unchanged.
Despite the news bulletins now based in Sydney and Melbourne, local reporters, camera operators and operations staff will continue to file stories based in Adelaide, Brisbane and Perth.
In centralising News presentation, Ten will soon appoint a national weather presenter for the network, rather than employing individual presenters in each city.
The move mirrors a similar change made by Ten almost twenty years ago, when it shifted presentation of its Adelaide news to Melbourne, and Perth news to Sydney. The cost of digital conversion was cited as the reason for the shift at the time. Ten eventually reinstated local presentation in Adelaide and Perth about a decade ago.
Source: The Age, TV Tonight, Mumbrella