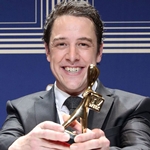 TV Week has announced details of this year's TV Week Logie Awards.
This year, for the first time, the awards will be hosted in Queensland, at The Star Gold Coast, and will take place on Sunday 1 July. It is the first time in the awards' 60 years history that they are being presented from outside Sydney and Melbourne.
The later than usual date is largely due to the Gold Coast hosting the Commonwealth Games during April.
Voting for this year's awards opens on Monday 5 March at www.tvweeklogieawards.com.au until 1 April. The nominations will be announced on 27 May.
And in the lead up to the night, TV Week will re-open voting for the 10 "most popular" categories from the short list of nominations. Live voting opens on 29 June and will conclude at the end of the TV Week Logie Awards' Red Carpet arrivals.
The 60th annual TV Week Logie Awards will be telecast on the Nine Network.
Source: TV Week