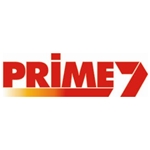 Prime7 has today commenced transmission of Victorian horse racing.
The new service, a simulcast of the online stream from racing.com, is operating on Channel 68 within Prime7's coverage areas of regional New South Wales, Victoria, Western Australia (GWN7), the ACT and the Gold Coast.
Local viewers may need to do a re-scan of their tuner to receive the new channel which is the equivalent to Channel 78 being broadcast via the Seven Network in the major capital cities and the regional Queensland aggregated market.
The Channel 68 service, like the 78 service, is being broadcast in the MPEG4 format which should be compatible with all tuners made since 2009. Any older tuners may not support the MPEG4 standard and viewers may need to upgrade or add an additional set top box.
Transmission of Racing Victoria's online stream is only an interim measure to give viewers access to seeing Victorian races following the blackout by pay TV service Sky Racing, pending the launch of a full service racing station scheduled for 29 August.
Racing Victoria says it is continuing negotiations to have the racing channel's coverage extended to Tasmania, the Northern Territory and regional South Australia and to restore broadcast via Sky Racing.
Source: Racing.com